Back to blogs
Office Refurbishment for iO
Posted on July 2015 By Becky Lewis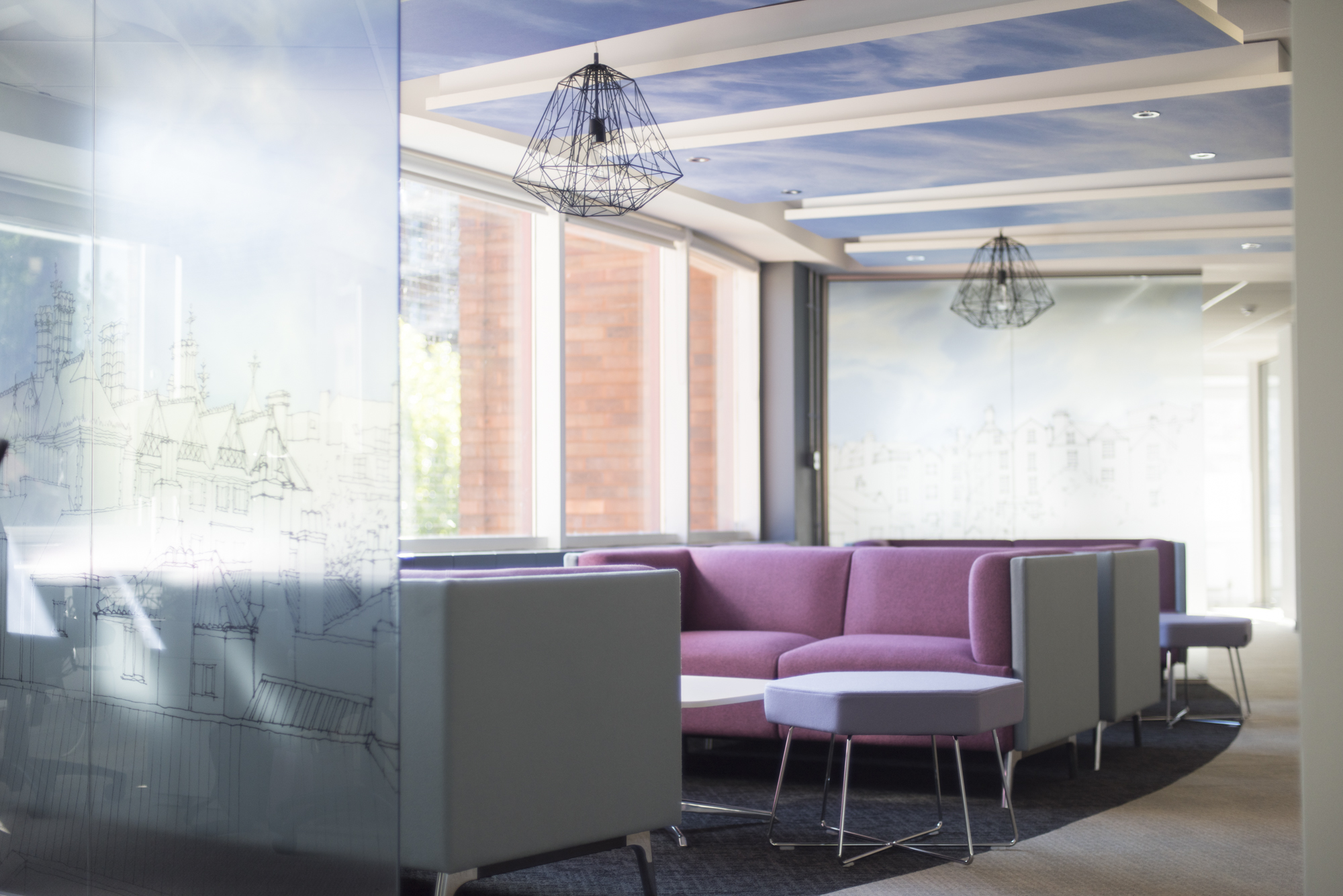 ​June witnessed the launch of an exciting new iO HQ on the top floor of St Bartholomew's House, Bristol. In what is an extremely critical period in the evolution of our business, underpinned by an aggressive growth strategy, this dynamic environment is pivotal to success. High on the agenda, was to deliver a head office that was not only fit for current purpose, but one that was over engineered to accommodate said growth strategy, from both a functional and aesthetic perspective, and it would be entirely accurate to say that we are delighted with the result.

Ensuring iO had premium offices to reflect its' position in the market was of paramount importance, and central to this was to offer an exciting facility that will allow employees, clients and candidates to enjoy operating within this space.

The end result has been a culmination of an ambitious brief from the founders of the business, which has been brought to life by the design expertise of Ruth Wainwright at Studio 37 Interiors and the planning and execution of James Kettlety and his team at Rathbourne.

The office boasts spacious, light and modern meeting rooms, interview rooms and leading edge conferencing facilities for both clients and candidates. In addition to this, and when all business tasks have been attended to, the team at iO can unwind with a well-earned game of American Pool, a putting competition on the putting green or just have a chat in one of the multiple break out areas available.

iO were delighted to invite all of the key people who contributed to both the office project, and those who have played and will continue to play a huge role in the success of both iO, its sister company, Panoramic Associates, and the group company, PRG Ltd, to the official Office opening celebration last month before retiring to Hotel Du Vin next door.