Back to blogs
iO and FinTech Connect Live 2016
Posted on December 2016 By Elliott Evans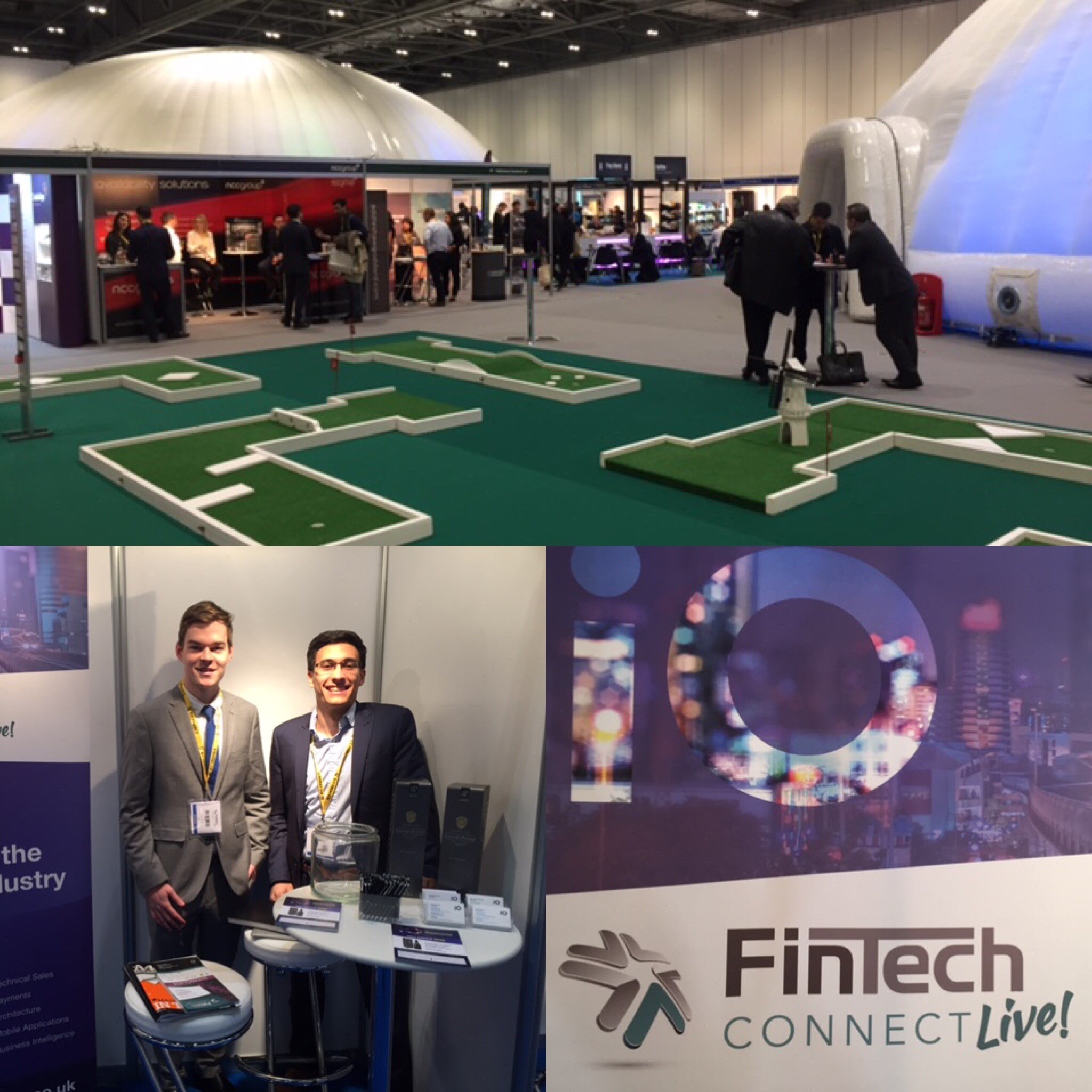 ​What an eventFinTech Connect Live 2016was! From start-ups, scale ups to some of the biggest names in the industry all coming together under one roof, it was sure to be big!iOgot amongst the exhibitors, networking whilst at the same time getting the full insight into the industry to find out what is exciting and new for 2017. There were some very influential speeches taking place across the two days, talking us through anything from crowdfunding to machine learning therefore we got full exposure to everything FinTech.

iO's stand was a popular place to congregate and it was great see some familiar faces from last year while at the same time getting the opportunity to speak with some new contacts to learn more about their business plans for next year.

The Business Card Lottery attracted footfall to the iO stand and with over 200 entrants it is sure to be intense selecting the winner! Watch this space to find out who will be receiving a FREE bottle of bubbly just in time for Christmas.