Back to blogs
Insurance Innovation: Riding the Blockchain
Posted on January 2017 By Daniel Norris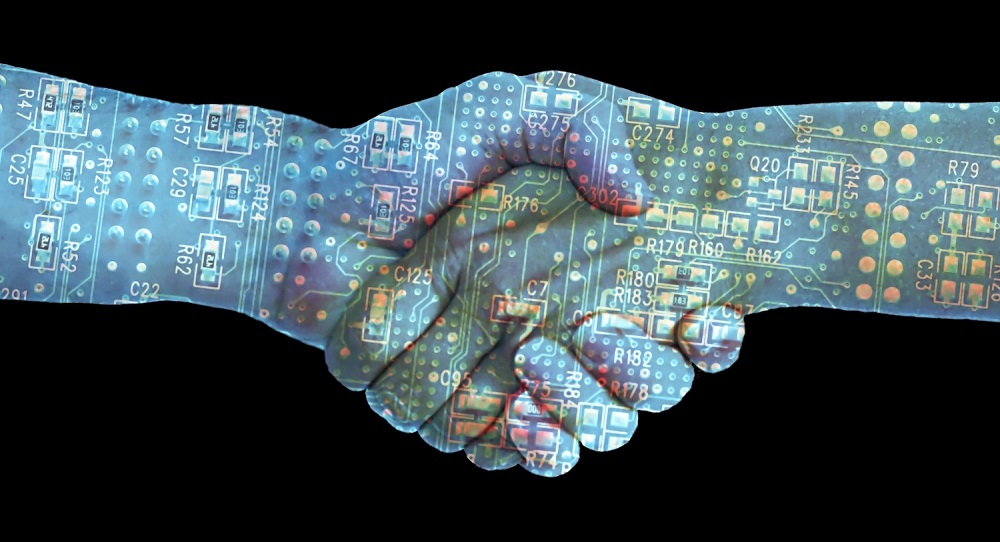 I​nvestment in insurance tech firms rose fromover $800m in 2014 to more than $2.6bn in 2015 in recent figures published by the FTand it's anticipated that this figure will continue to rise as more mainstream adoption of innovative technology becomes more commonplace across the market.
iO Associatesrecently supported the secondFintech Connect Liveconference hosted at the ExCeL centre in London this December. One of the noticeable changes to last years' conference was the large number of Insurtech speakers and exhibitors in attendance this year.
It has taken some time for incumbent insurers to embrace innovation and this can be largely attributable to the large number of legacy systems in place, heavy dependence on historical data and low risk appetite for new insurance-related products.
The paradigm is shifting however, and the investment figures reflect the change as rapidly changing customer behaviour, availability of smart devices and new changes in technology have provided the industry with a much needed push.

Some of the key trends we saw at the conference included:
1. Smart Devices and the Internet of Things (IoT)
One of the key emerging areas for insurance is the use of smart devices including telematics, sensors and IoT devices. The scope of this adoption isn't simply limited to the retail market but has potential use cases in the commercial market.
too with firms such asCocoonproviding smart technology in collaboration with Aviva and Zurich to reduce the cost of home insurance and commercial carriers exploring the use of drones for catastrophe risk assessment.
2. Micro-Insurance
"Micro-Insurance" or simply personalised, usage-based insurance products have been made possible by leveraging the vast amounts of data that insurers hold. From a consumer perspective this is perhaps one of the most interesting developments we will see begin to emerge from insurance and reflects the changing nature of the customer experience across most industries.
This will be of real importance in maintaining market capitalisation in the retail market and the insurers that will fare the best will be the ones that can provide an easy-to-use and personalised experience for the consumer. Some examples of startups already disrupting this space include companies such asCuvvawho are providing usage based car insurance direct to consumers via a mobile app.
3. Blockchain and Distributed Ledgers
Digitising contracts and automating reconciliation processes is beginning to emerge as one of the more significant changes to not only the insurance industry but the Financial Services market.
Smart contracts have the potential here to create billions of pounds in savings in the long-term and many firms such asEverledgerandBlockverifyare using technology to minimise instances of fraud which have some potential applications to claims management for the insurance market.
Despite a steady stream of Proof Of Concepts (POCs) being rolled out across the industry there is still a lot of confusion over what blockchain actually means, it's potential use for the insurance industry and uncertainty over whether it's just another 'flash-in-the-pan' hype or really here to stay.
​
What is a blockchain?
We thought we would take a deep dive into what blockchain really is and provide some clarity on the topic. Blockchain really made a mainstream appearance in 2008 following the wide-scale media attention given to cryptocurrencies such as Bitcoin, Ripple and Ethereum. The World Economic Forum (WEF) anticipate thatapproximately 10% of global GDP will be allocated to blockchain development by 2025.
A blockchain is simply another type of database for recording transactions. The transactions are then copied to all computers in a given network in blocks which accumulate over time.
Each block retains key information about the current transaction and also references the previous transaction, include timestamping and content concerning the amount transferred and parties involved. A single chain can contain historical data on all assets and as each block is added it provides integrity to the overall blockchain making it highly resilient to malicious attack or fraud.
Common elements for all blockchains include:
Blockchains are decentralised and shared across all participants of the network:

Blockchains are distributed and use their participants to authenticate new transactions:

Mechanisms to prevent changing historical records:
What are some of the use cases for blockchain in insurance?
In a recent PwC report,discussions with over 50 market participants and other stakeholders revealed a long list of over 12 potential use cases for blockchain within insurance which included:
Claims management

Proof of insurance

KYC / AML

Placement and contract lifecycle

Accounting reconciliation

and others…
Blockchain in some ways is like the early internet protocols, i.e. TCIP. It took nearly 10 years before individuals started fully exploiting them for web development purposes. At the current rate of adoption it's not hard to imagine that within a few years time we will begin to see mainstream usage of blockchain within insurance. Some commentators believe this could be as soon as 2-5 years.
What can be said is that this certainly isn't another 'flash-in-the-pan' or hype and the organisations that invest early and adopt blockchains as a way of improving operational efficiency, encouraging transparency and mutuality across sectors will benefit most.
How we can help?
Here atiO Associateswe have been providing resourcing solutions to the commercial, retail and Lloyd's insurance markets for the past 8 years.
One of the many areas that we provide support to include the provision of strategic and technical delivery professionals with market and technical expertise to drive projects concerning the latest regulatory, IT or innovation agendas.
In the last year alone, we have been supporting organisations to identify the right individuals to deliver key projects on GDPR, Solvency II, Insurtech market collaboration and Data Science.

For further information or to contact a Consultant to discuss a requirement, please emailhello@ioassociates.co.uk.