Back to blogs
Posted on September 2017 By Michael Collins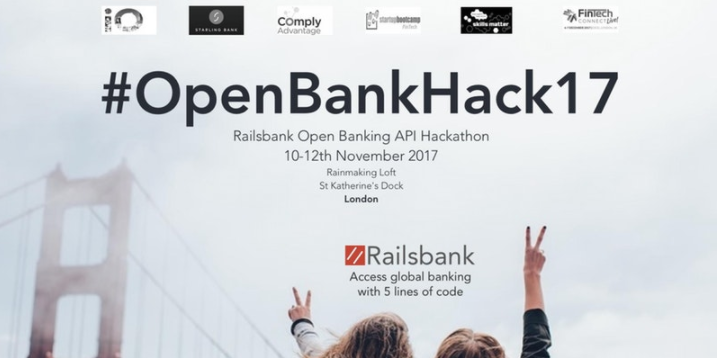 ​#OpenBankHack17 is taking place this weekend (10-12 November) at 1 St. Katharine's Way, London, E1W 1UN and iO will be there to talk all things development and code and to provide you with a delicious slice of pizza!
#OpenBankHack17 is a 48 hour FinTech Hackathon where attendees will form teams and collaborate with mentors to create amazing solutions to challenges based around; The Secure Trading challenge;
Taking compliance manuals from the world of paper into the world of digital; Building a challenger bank in a weekend.
At the end of the hack there will be cash prizes for the best technical and business solutions. #OpenBankHack17 will bring together professionals, students, industry experts, and FinTech legends who are passionate about FinTech and building the future of financial services.

As well as being a weekend of developing ideas and building relationships, there are several FinTech legends on hand to judge and offer advice from the likes of Railsbank, TechCity UK, Women Who Code London amongst many more.

iO are keen to extend our reach within the Fintech/IT community and be your go-to staffing firm who manage all of your hiring needs at present, and for the future. We are committed to getting involved within the wider development community and do all we can to attend and sponsor events, currently we sponsor FinTech Connect Live, DDD South West and Xamarin Dev Days across the UK.

For us as a recruitment business, we are always reminded of the importance of understanding the development community from within. Being active in the community, not just over the phone and emails, but meeting the developers face-to-face in a more of an informal (albeit in a Hackathon) setting has always been a key to our success so we are keen to continue and maintain our presence in the Fintech space.

It's never too late to be involved so if you feel you want to be part of this weekend's Hackathon, click here for tickets https://www.railsbank.com/openbankhack17

We'll look forward to seeing you there!