Back to blogs
5 in 5 with Roger Sillence
Posted on January 2018 By Michelle Smith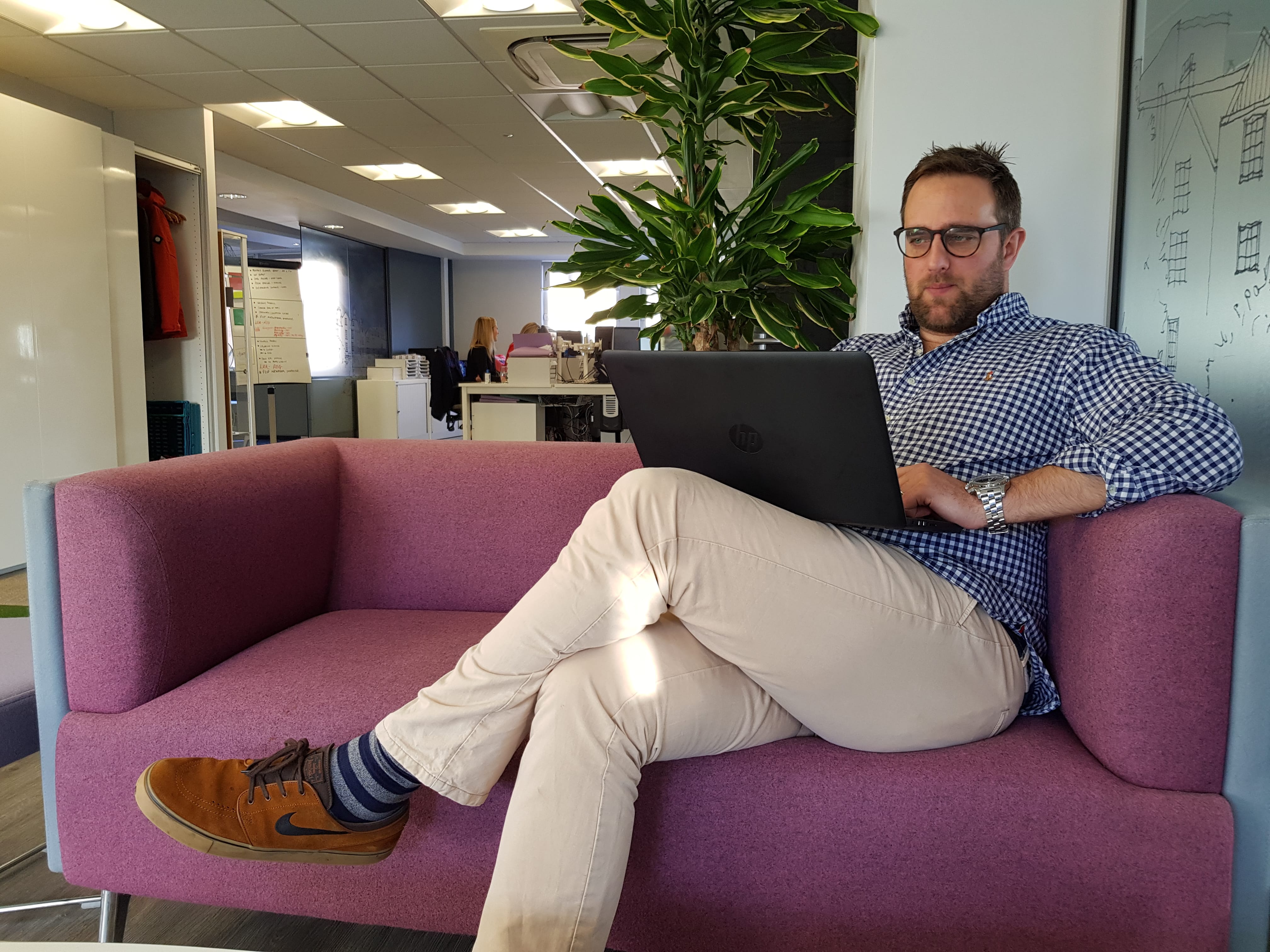 ​We put new hire Roger Sillence in the hot seat for the first in a series of 5 in 5. Roger has joined iO as Client Engagement Manager and will be looking to further iO's client centric ethos over 2018.

What does your average day look like?
The great thing about recruitment and working for iO is that I don't have an average day. I'm either helping consultants drive their business and foot print forward, or talking with prospective clients as well as looking at how we can take a more Client Centric approach across the business and offer all our services to our clients. The flip side to this is I might be on meetings all day and on the road working remotely as I am now, based out of a coffee shop in Central London.

How did you get into recruitment?
Like most people I fell into it, after playing cricket in the UK and overseas, mainly in Melbourne for 9 years it was time to stop chasing the sun and get a proper job, I spoke with a few friends who were in recruitment and the rest is history. Throughout my career I have tried to cover off all aspects of recruitment from business development into new regions, working with an RPO to setting up my own Agency. They say variety is the spice of life and I think therefore recruitment suits me down to the ground.

If you were a grad what would you do and why?
As a junior coming into an agency I would make the most of your Learning and Development person, start soaking up what's needed, as you can imagine there are a lot of moving parts and being able to stay in control of all the parts at once is the key to success. I would also keep listening to how others go about it and when you get the chance ask questions of people who are the super stars in the team. We are lucky at iO in that we are ALL IN and will help each other no matter what your level.

What attributes make you successful?
Everyone initially thinks of recruitment as a sales role and much of what we do is, however you can only consult with a client or candidate if you have listened to what they have to say. This for me is the key, listening then reacting and advising in a consultative manner. You also need to be committed, committed to yourself, it's a hard work and you will have knock backs, it's how you react to these that count. Plus commitment to the team. We have a mantra of ALL IN… which is the heart beat of the office.

What do you see being the biggest trend in 2018?
I am sure others will say AI or some new KPI tracking tool to see exactly what each consultant has done and where. However for me 2018 is about PEOPLE. It's obvious and we say it all the time that both Client and Candidates are KING but actually how much time do we spend with our clients and candidates? This year when possible go and meet your connections, the most valuable commodity on the planet is time and when you share that with others amazing things happen. This moves on to the point of taking a client centric approach, it's a lot easier to partner a current client and keep that business engaging your services than winning new accounts. Don't get me wrong we need a healthy mix of new clients wins to keep the recruitment wheel turning but cross selling, retention and renewal has to be a big driver this year. For me the utopia is when your clients see you as an extension of their business and your candidates see you as a source of all knowledge that will benefit their careers.