Back to blogs
Bristol Data Science Meetup
Posted on March 2018 By Angelo Potenza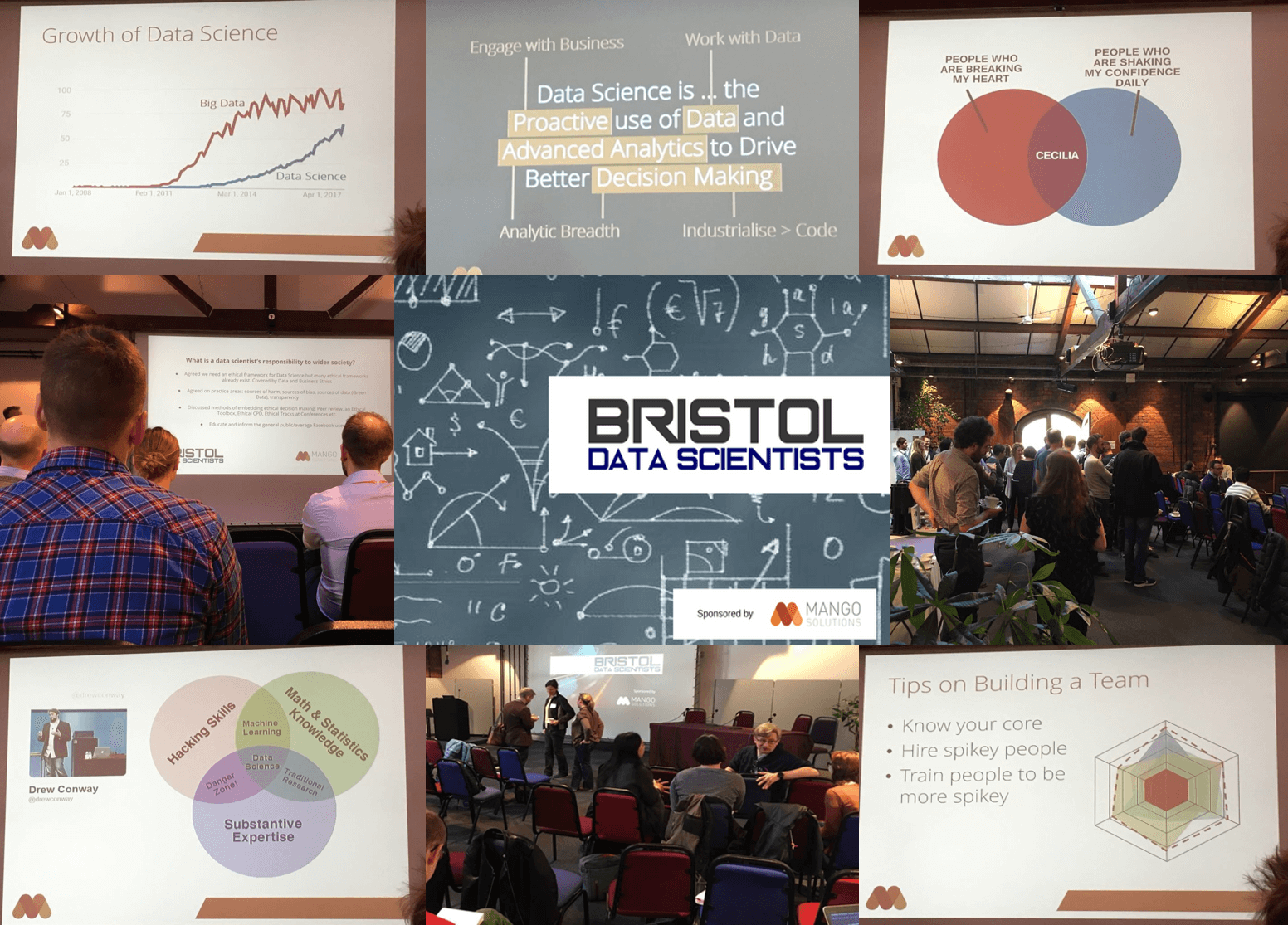 ​Yesterday I had a great afternoon at the Bristol Data Scientists event sponsored by Mango Solutions.

The Data Science workflow - how to fit it in an organisation - what level of information and responsibility is due to executives and the public?

Great discussions and learning opportunity overall, hosted by the excellentRichard Pughwho presented Data Science as a team sport, burning questions were discussed by a panel of quality speakers from ADMIRALTY Maritime Data Solutions, Screwfix, IBMand GSK.

We also had interesting insights fromIBM on the role played by Data Science on their 360˚ Assisted Living app and from the NHS Blood and Transplant on the importance of statistics in organ donation and transplantation.

Talking about the objective-driven mindset that data scientists need to have at heart, I personally loved the motto Richard borrowed from the Olympic swimming champion Ben Hunt-Davis "will it make the boat go faster?".

In terms of the coverage of Data Science in the South West, this event definitely makes the boat go faster, looking forward to the next one!