Back to blogs
iO .Net Virtual Meetup - C#8 with Jon Skeet
Posted on September 2020 By Michelle Smith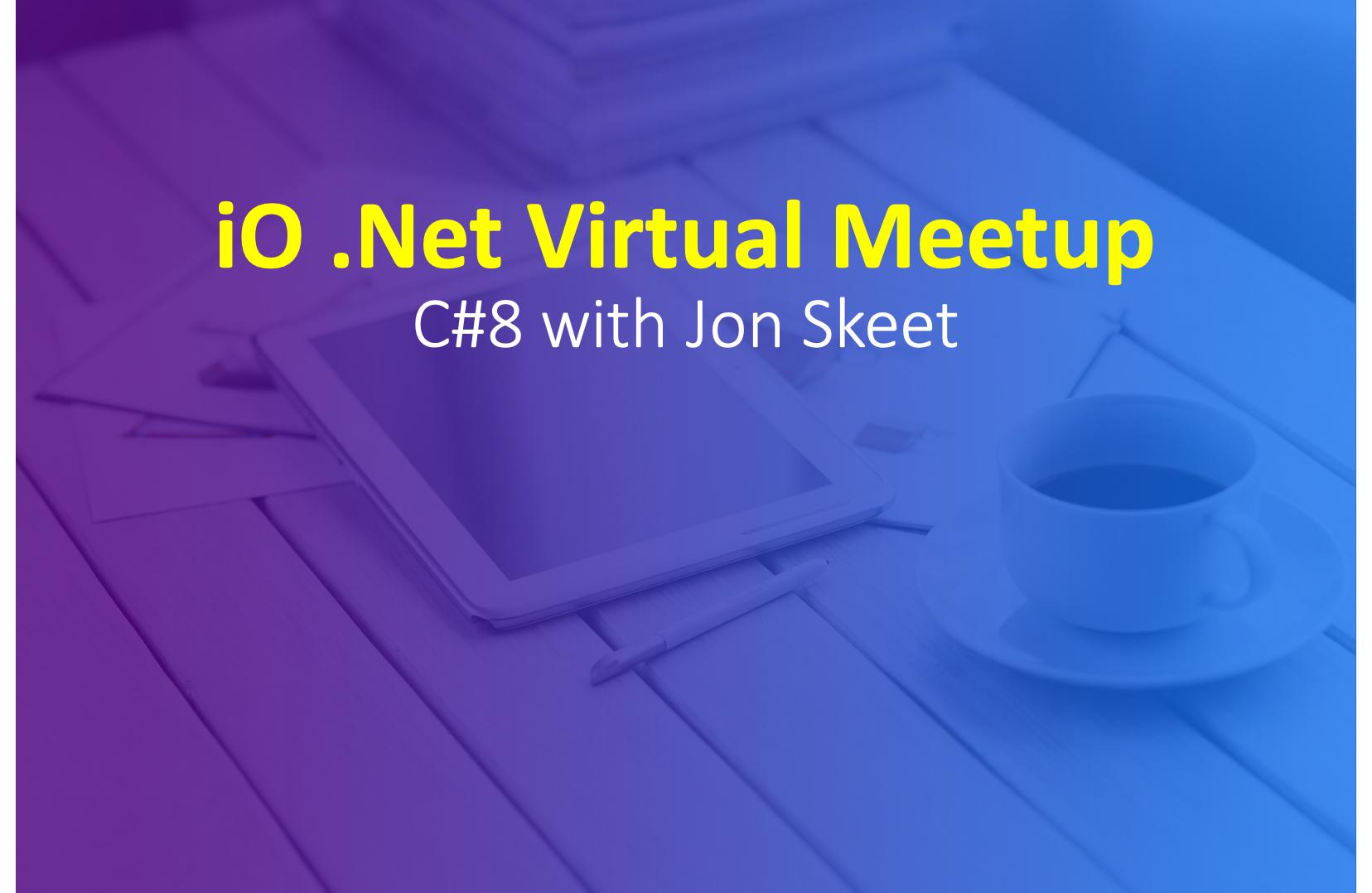 Last week, iO Associates consultants Ryan Pearch and Charlotte Herapath hosted our latest .Net Virtual Meetup. We were joined by Jon Skeet, a Staff Software Engineer at Google, who presented a fantastic talk on C#8.
Released in 2019, C#8 has a huge set of features, pattern matching enhancements, switch expressions, index and range literals, greater async integration and, most notably, nullable reference types. Jon split the talk into two halves; in the first talk he covered nullable reference types in depth, the second half he discussed the remaining features.
It was great to see another great turnout! Using a virtual platform allows us to reach more of our community and interact with you directly. iO Associates get the most in demand speakers to present on your choice of topics so please get in touch if you have any suggestions!
View the full video here:

​Keep an eye on our events page to see our upcoming Virtual Meetups and Events and get in touch at meetups@ioassociates.co.uk with any questions or suggestions on future virtual meetups.