Back to blogs
iO .Net Virtual Meetup - Developing with .Net Core on AWS
Posted on October 2020 By Michael Collins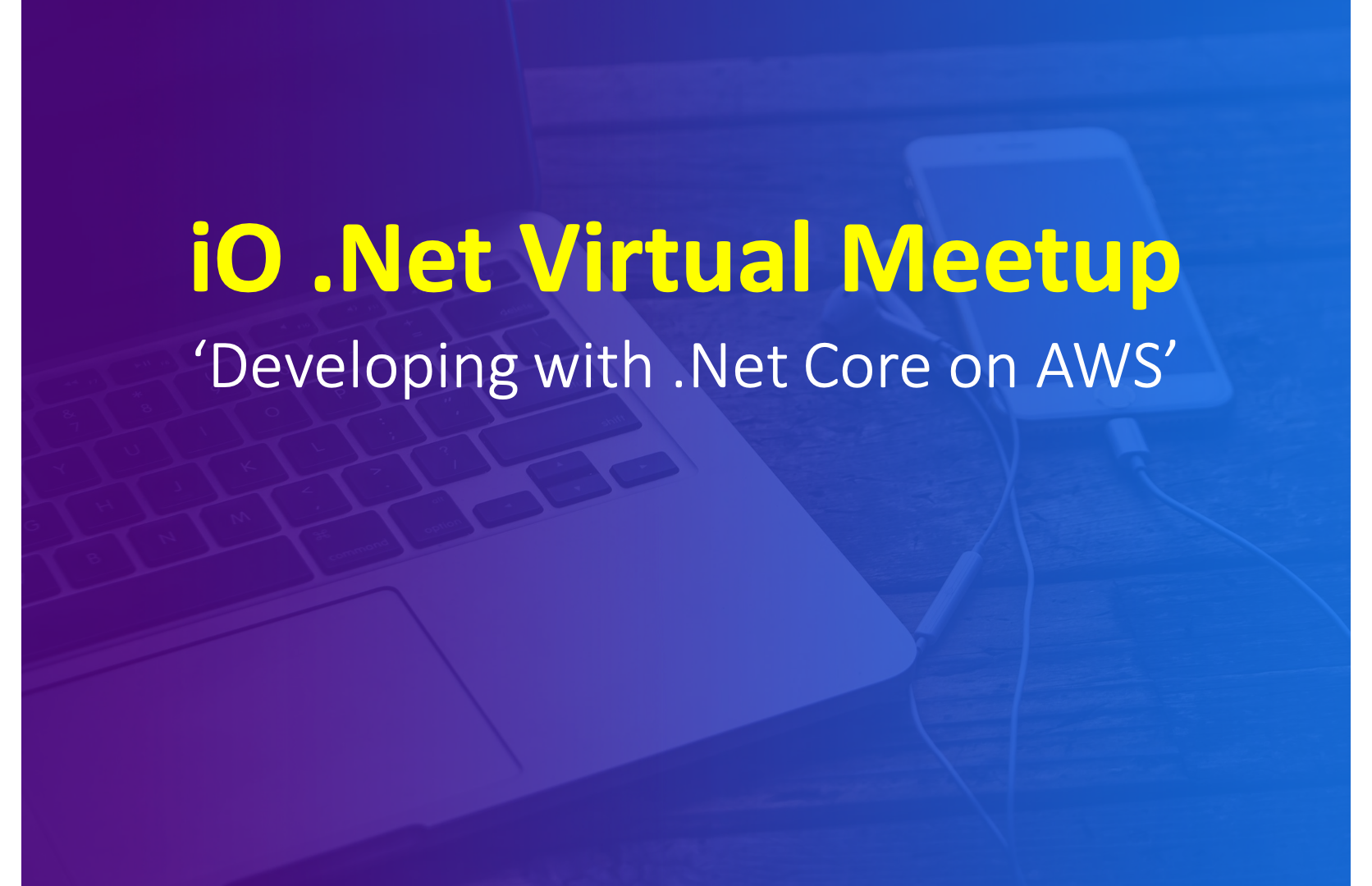 Earlier this week, iO Associates consultants Michael Collins and Ellie Taylor hosted the latest in our series of .Net Virtual Meetups. This session featured Martin Beeby, Principal Advocate at AWS, who presented a very interesting talk on 'Developing with .Net Core on AWS'.
Martin used lots of demonstrations during this meetup to walk us through the latest techniques, tools and libraries for developing a .Net application on AWS. From within Visual Studio, Martin presented us three different ways to run a .Net applications and showed us how to integrate with various AWS services, including Logging, Managed SQL Server and Machine Learning Models. This session covered ways to build and run serverless and containerised applications, as well as show you how you can move legacy .Net apps to the cloud.
About the speaker
Martin is a Principal Advocate for Amazon Web Services, travelling the world showcasing the transformational capabilities of AWS. In total, Martin has spoken at over 200 events and meetups, whilst also producing blogs, tutorials and broadcasts.
Developing applications since he was 16, Martin has over 21 years experience, working on projects with many companies and well-known brands. His primary focus is on .Net applications and has worked as a C# and VB developer since 2001. Prior to joining AWS, Martin worked for Oracle and Microsoft as a developer evangelist and software development engineer.

View the full video here:

We were delighted to see another great turnout! Using a virtual platform allows us to reach more of our community and interact with you directly. iO Associates get the most in demand speakers to present on your choice of topics so please get in touch if you have any suggestions!
Next month, we are very excited to be having Sjoukje Zaal as our guest speaker! Find out more on our Events page!