Back to blogs
FMCG Leaders Briefing - Brexit
Posted on November 2020 By Tommy Collishaw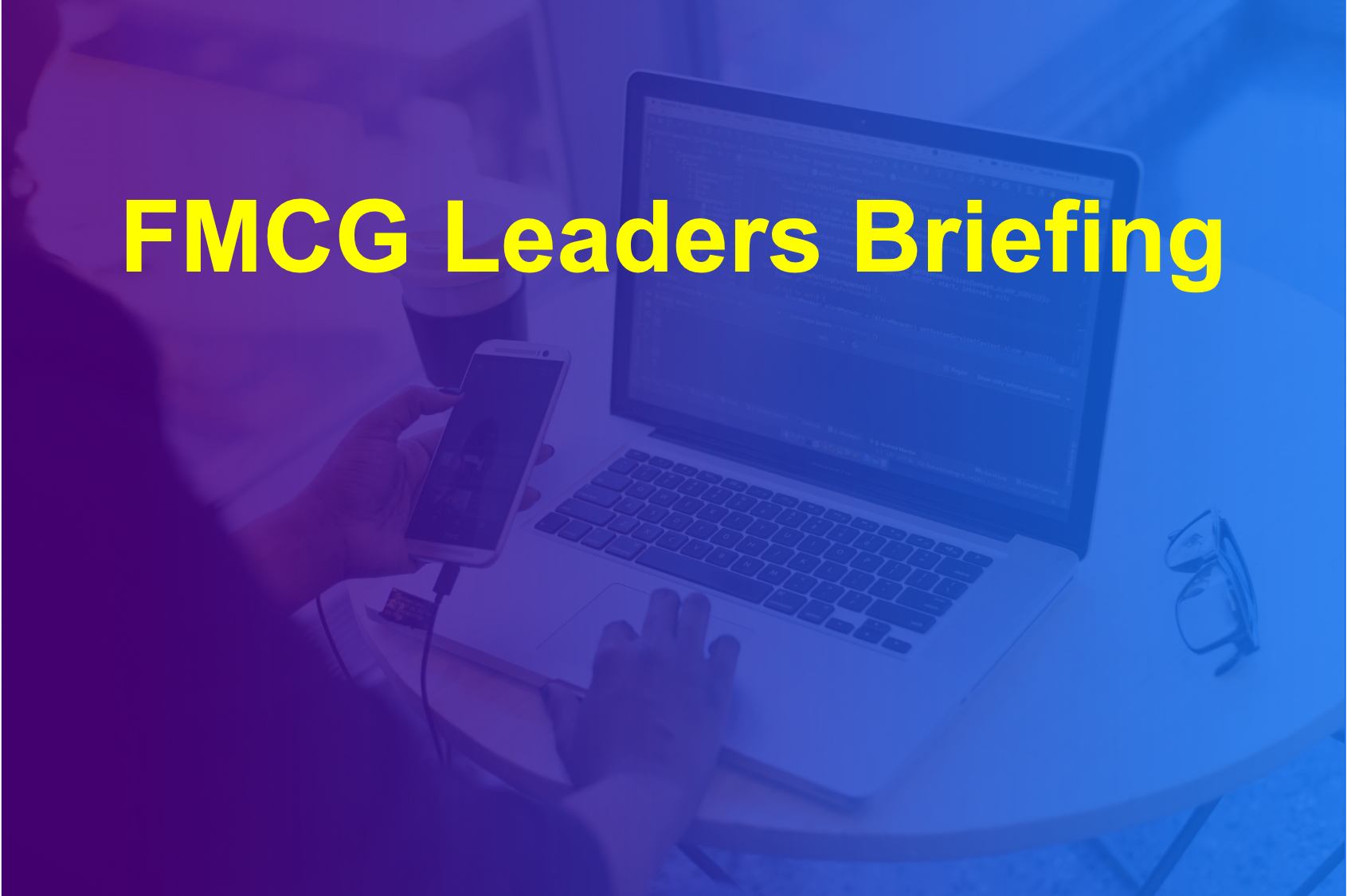 Yesterday afternoon, iO's Tommy Collishaw hosted our first FMCG Leader's Briefing. The focus of this session was Brexit, and how it will impact the UK food import/export market.
Read Tommy's summary below:
One of the key takeaways from this discussion was the scale of the logistical problem BREXIT has caused. For example, companies that deal with short shelf-life goods such as fruit & veg could face extended waiting times at borders, risking the viability of such products.
Local suppliers or suppliers from further afield such as New Zealand could be an option. The latter causes issues with sustainability and the environmental impact and the point was raised that the UK simply cannot produce enough food to keep up with the demand meaning importing goods is essential.
The bottom line is in the short term the cost and the time it takes to import and export raw materials and finished products is certainly going to increase and companies will either have to swallow the cost or pass it onto the customer and ultimately the end consumer. It is likely we will see more businesses losing out especially when Brexit is combined with COVID restrictions.
Access to EU Labour
It is true that a lot of FMCG businesses rely on a lot of EU labour. One attendee said that up 50% of his work force are EU migrants and interestingly the productivity and attitude of that half is significantly better than the locals. If there becomes an issue with access to these people, productivity could suffer consequently. For EU workers already in the UK, thankfully it is relatively straightforward for them to be retained by completing the EU settlement scheme which most workers have already completed.
There were some interesting solutions suggested for the long term including increased investment in automation and more focus on upskilling and retaining good staff members. Those that fail to appreciate, and reward good members of staff are likely to struggle with the productivity levels even more so after Brexit especially if they do not have the money to invest in automation.
How to reduce the impact on the end consumer?
It was widely accepted that there will be an unavoidable increase on the cost of food manufacturing. One attendee suggested companies essentially have three choices – one is to mitigate such cost by improving efficiencies elsewhere, two is suck it up and have less of a profit margin or three is to pass it on the customer which will ultimately affect the end consumers pocket.
Will Brexit be a good or bad thing for the UK FMCG industry?
To conclude it was agreed that although there will be a lot of changes and extra costs to get used to in the beginning and some companies will be negatively affected, Brexit could give rise to some exciting opportunities in the years to come. We will have the opportunity to trade with different countries such as Canada and New Zealand and could develop better partnerships than we had with the EU. Another benefit is we could change and adapt our legislation towards things like food safety and hygiene in a positive way a lot faster and in a way that suits our country's needs. There will be follow up event to this after Jan 1st where we will be able to understand the direction companies will take more clearly.
Tommy Collishaw has been at iO Associates for just over 2 years specialising in placing professionals within the FMCG industry across Technical/Quality, NPD, HSE, Operations and Production. Coming from a science background at university himself he has a real interest in food science and loves combining his passion for science and people together.
It was a great to have open discussions on these topics and we hope our attendees found it useful getting insights into other people's organisations and perspectives. We have plans to continue FMCG briefings as a series. With this in mind, please don't hesitate to get in touch with Tommy if you have suggestions for talking topics at our next event or if you would be interested in attending.
Alternatively, if you have any potential hiring needs, please do also get in touch!