Back to blogs
Interview with iO's Sydney Hinchcliffe
Posted on November 2020 By Michelle Smith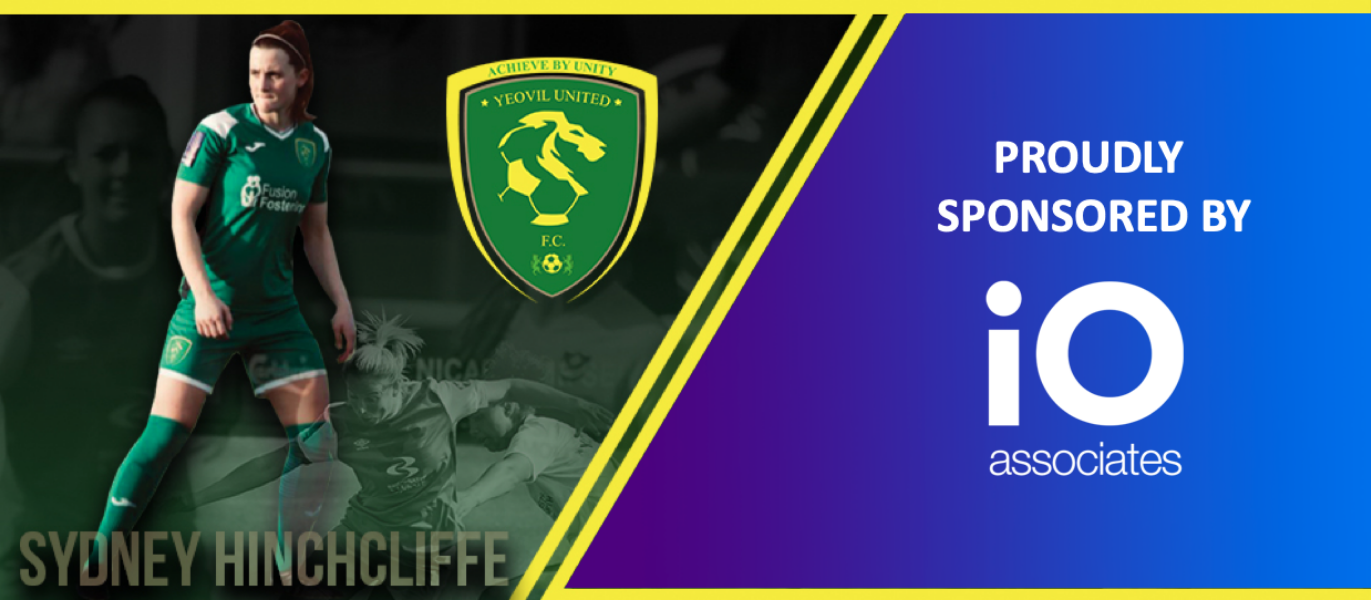 ​
iO are delighted to be sponsoring iO Consultant Sydney and her football club, Yeovil United FC. As partners of Bristol Sport, iO are always keen to promote the sporting community in and around the area. Here we speak with Sydney on how she got in to football, her experience and the representation of women in the sport.

When did you join Yeovil FC?
I joined Yeovil in January this year as I moved from London to Bristol to work for iO. I knew of Yeovil and the manager has always had a good reputation so knew I wanted to go there.

How did you first get into football?
I got into football watching my dad play when I was younger. I was a mascot for him a couple of times and loved it. Unfortunately, at the time we didn't have a girls team so I joined a boys at first and then was able to join a girls team when I was 14.

Did you have any sporting role models when you were growing up?
I absolutely love Steven Gerrard growing up - but now when I think about it, it was my parents who would inspire me to work harder for what I wanted - My dad would work all day then come home and build the house we now live in and my mum would work all day and come home taking me and my 3 sisters to here there and everywhere, their sacrifices mean mine payed off.

Do you feel women are represented well enough in sport?
I think that over the last 2 or 3 years it has improved so much with female football presenting in the men's game on things like 'Match of the Day' and 'BT Sport'. I have found that it's a similar thing with working in tech. Over the last few years, I feel there has been a big push on attracting and retaining women in the tech industry.

iO are really understand about how committed I am to football and really help me manage that with work, it makes me feel massively valued and means I'll be staying with iO for a long time.

What advice would you give to women who are looking to get into a male dominated sport / industry?
One of the best bits of advice I have ever received is to be an advocate for yourself - you know what your skills are and what you can bring to the business, don't be afraid to tell people about those whether that is when you are interviewing or when you are looking at new projects within the business - put your ring in the hat, don't wait for things to come to you!

In the up and coming season, most of Yeovils' games will be live streamed meaning we will be able to support virtually Yeovil Town Women FC.