Back to blogs
Rec Leader's Breakfast Briefing - 'Life After Furlough'
Posted on November 2020 By Bethany Maynard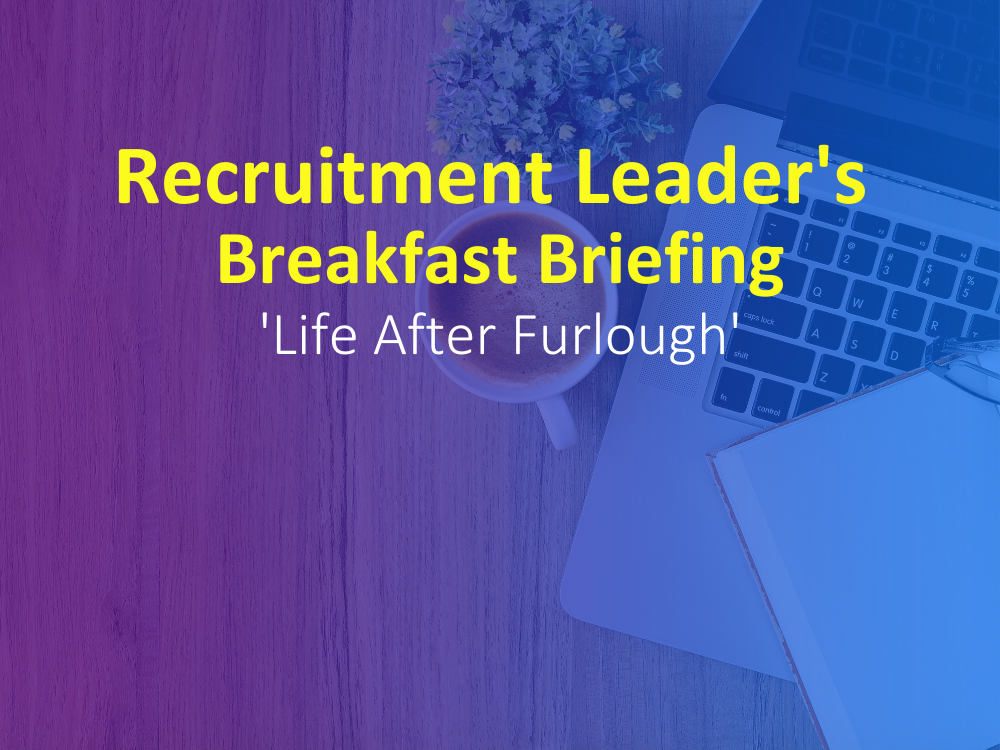 Recruitment and HR Leaders Breakfast Briefing – Life After Furlough.
Yesterday, Beth from our Client Engagement Team hosted our 3rd Recruitment and HR Leader Breakfast Briefing - not so well titled with the recent changes however some interesting topics still were discussed. Beth comes from an internal background herself and saw this as the perfect opportunity to get Recruitment and HR leaders together to openly discuss recruitment issues within the current climate and how to approach/overcome some of these challenges.
​
Topics discussed included:

- How to support your staff who are returning from Furlough?
- Mental Health
- With working from home remaining the new normal, how do you ensure employees are still receiving the on the job training that you gain from being in the office - especially new employees and graduates?
- What will the 'new normal' look like for recruitment post COVID?
- Key challenges in the 'new normal'
​
Key takeaways:

- Communication is key for furloughed staff, keep them in the loop of internal changes, involved in work virtual socials and agree frequency of communication.

- Introduce people back in a staggered manner. Let them have time with their managers to catch up and get the time and attention they need, with the aim to set clear plans and objectives.

- Let mental health be a talking point & reach out to others.
- Educate your staff, around support and dealing with mental health – look to use an external provider and implement your own advice!

- Have face to face contact where you can (virtually) – utilise teams and zoom to have the necessary interaction.​
- A small gesture goes along way.

It was great to have open discussions on these matters. We hope our attendees enjoyed getting insights into other sectors, organisations and perspectives. If you suggestions for talking topics at our next event or would be interested in attending, please contact Beth onb.maynard@ioassociates.co.uk​