Back to blogs
HR & Rec Leader's Briefing - Diversity in Defence
Posted on February 2021 By Bethany Maynard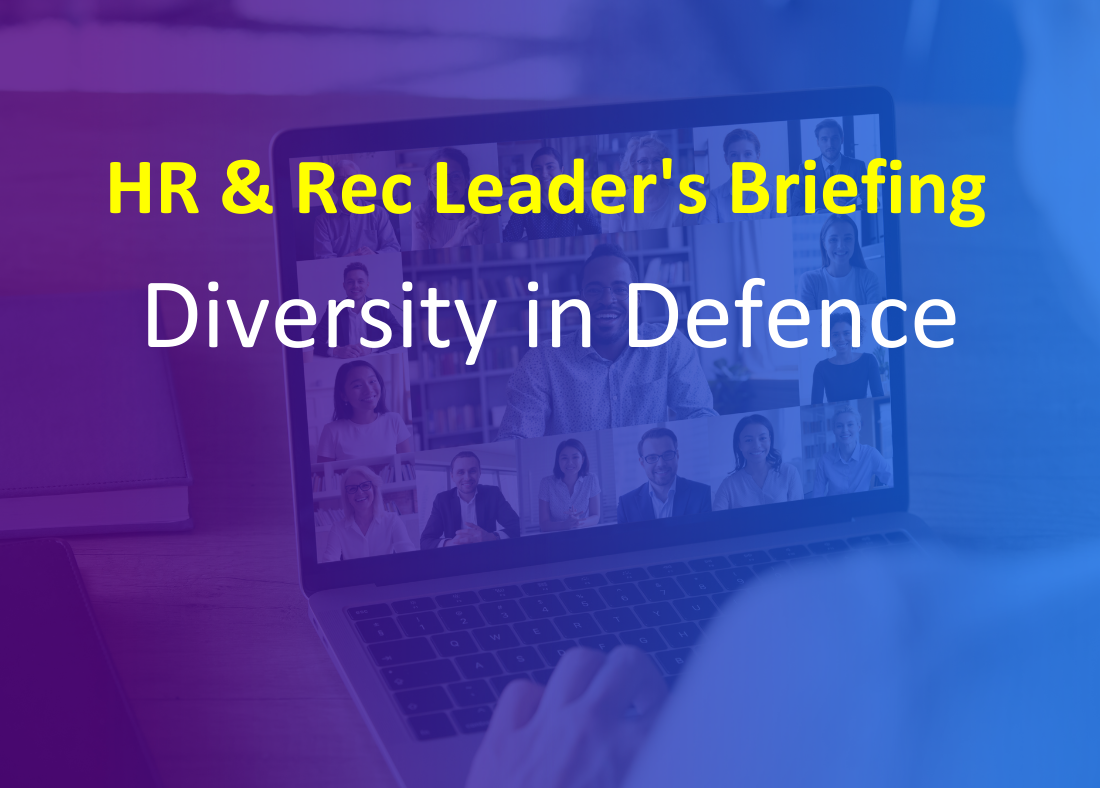 ​
Today, Beth Maynard from our Client Engagement Team hosted our 4th HR and Recruitment Leaders Breakfast Briefing!
The purpose of these sessions are to get HR and Recruitment Leaders together to discuss topics and trends within the industry and coming from an internal background herself this is something Beth is highly passionate about.
This session focus was 'Diversity in Defence', a hot topic which is on a lot of organisations agenda but had seemed to take a slight back seat in the past year, with organisations trying to survive the pandemic. So what a perfect time to discuss this topics as we come into a new year and organisations set their key objectives and agendas for the year with Diversity being right up there. During this session we were joined by Tiffany Dawson, career coach for women in STEM, who was able to provide some really great insight and pointers.
​
Topics discussed included:
- Why is Diversity important and why is it a focus?
- What are the current barriers within D&I?
- How are companies approaching Diversity within the workplace?
- What actions need to be taken collaboratively within the industry?
- How to promote / take action on Diversity in the new normal.

Key outcomes:
- Diversity within gender is key to ensure diverse thoughts, outcomes and innovation within teams.
- Creating a diverse and inclusive workforce allows employees to bring their 'whole' self to work and remove added stresses.
- Organisations should be doing more around the educational piece and looking to partner with schools through providing talks, work experience and role models.
- Review recruitment processes and look to avoid unconscious bias
- It's all well and good having solutions in place e.g flexible working, but leaders need to be on board with change and implementing it.
- Organisations should be taking action, collectively to minimize misconceptions of the industry as a whole.
​
The session was incredibly insightful with some great ideas and experiences shared. We hope our attendees will be taking away some of the key outcomes and looking to implement them into their own organisations.
If you have any suggestions on future topics for our next event or would be interested in attending please contact Beth at b.maynard@ioassociates.co.uk.
​
​
​
​
​
​
​