Back to blogs
iO Java Virtual Meetup - Ultra-High Reliability Architecture at Scale'
Posted on April 2021 By Inness Law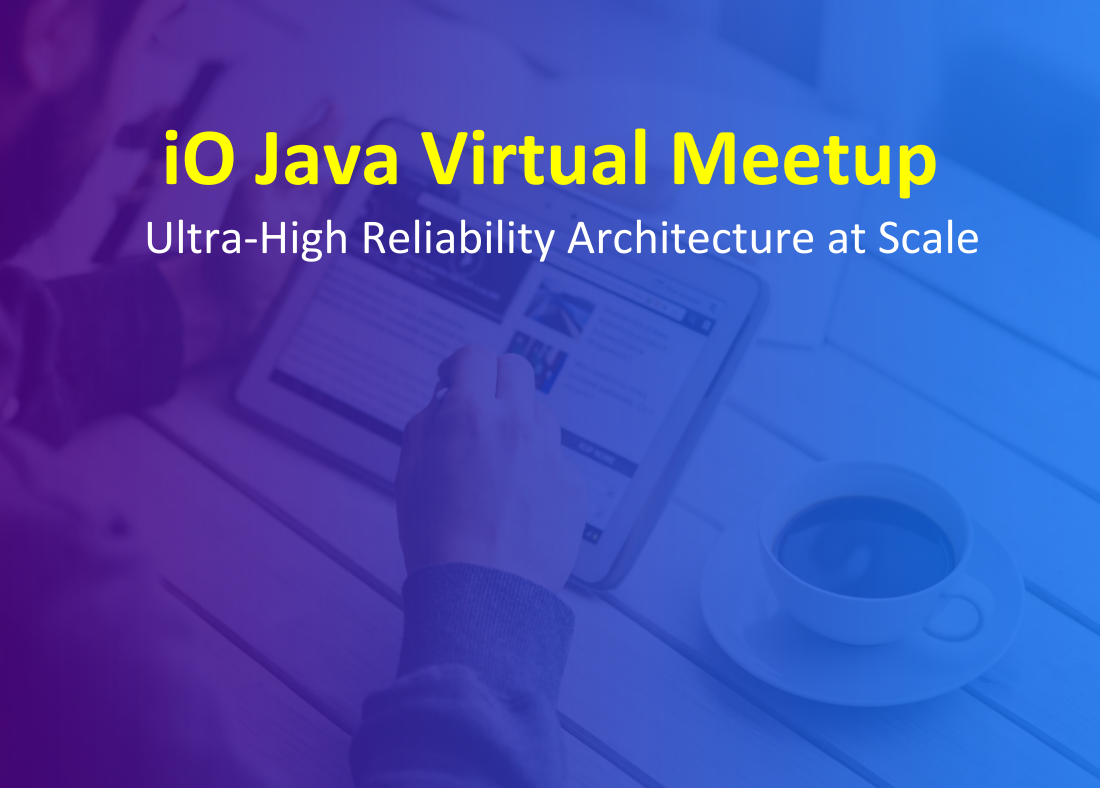 ​
iO Associatesare delighted to bring you the next in our series of Java Virtual Meetups! This week, we were joined by Jason Maude, Chief Technology Advocate at Starling Bank, who presented a talk on 'Ultra-High Reliability Architecture at Scale'.
When building a banking platform from scratch, reliability is a core concern. You have to make sure that every payment and card transaction goes through without a hitch or your customers will stop trusting you.
In this talk we looked at how to build a system that is optimised for reliability, how to test that reliability, and how to retain it as your numbers scale.
About the speaker
Jason Maude is a coder, coach, and public speaker. He has over a decade of experience working in the financial sector, primarily in creating and delivering software. He is passionate about explaining complex technical concepts to those who are convinced that they won't be able to understand them. He currently works at Starling Bank as their Chief Technology Advocate and host of the Starling podcast.
You can watch the full session here:
​
​
iO Associates, tech and digital recruitment specialists, have always been a very active member of multiple Meetup groups across the UK. We're really keen to help keep our community positive and engaged hearing from the best speakers on the topics of your choice so encourage you to share this with your team and the wider community.
We hope you can join us for our future meetups and please get in touch at meetups@ioassociates.co.uk with any questions or suggestions on future virtual meetups.
In addition, if there's anything we can help you with in regards to sourcing candidates or finding a new role please do also get in touch.