Back to blogs
iO .Net Virtual Meetup - C#10
Posted on April 2021 By Stella Webster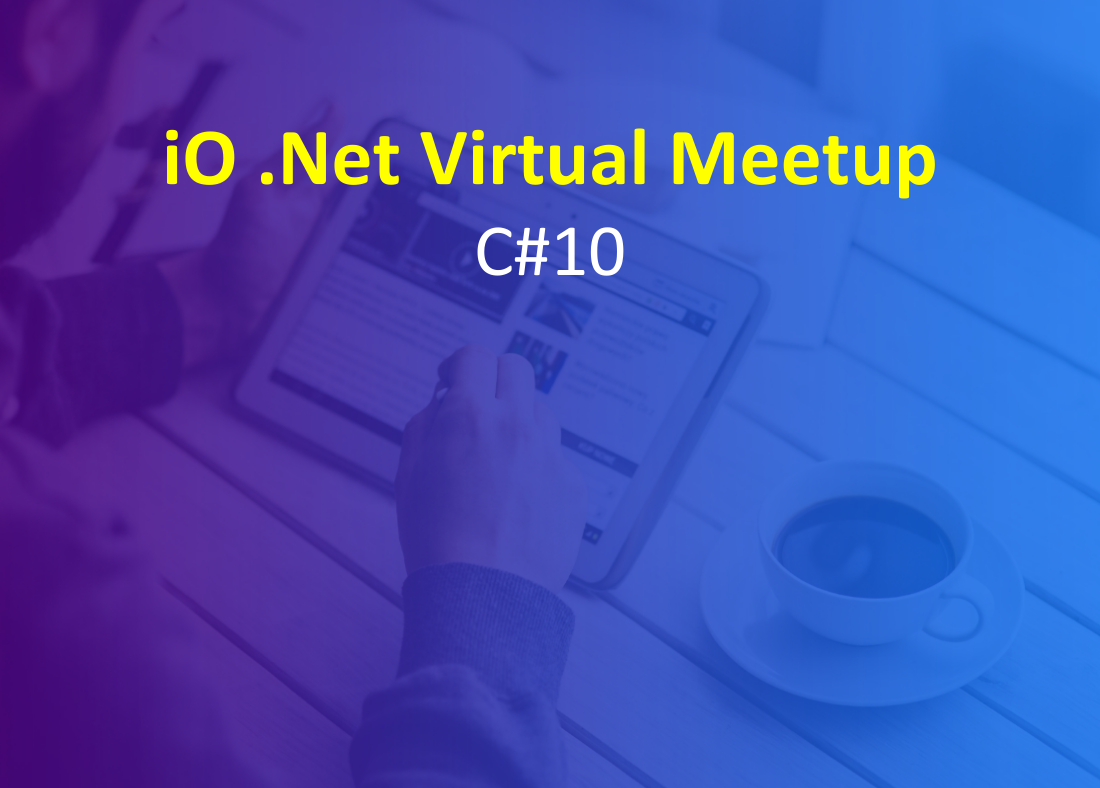 ​
iO Associates are excited to bring you our latest .Net Virtual Meetup! We were joined by Mads Torgersen, Lead C# Designer and Programme Manager at Microsoft, who delivered a fantastic session on C#10.
C# 9 has been out since November of 2020, and C# 10 is starting to come together. Let's have a look at what's in the works: What's next with records? Will we ever get good numeric abstraction in C#?
We will had a 2 hour session where Mads kept it free form and made sure there's lots of time for questions and conversation.
About the speaker
Mads is the lead designer of C#, and a Program Manager at Microsoft. In the past he has also worked on TypeScript and even Java.
​
You can watch the full session here:
​
​
iO Associates, tech and digital recruitment specialists, have always been a very active member of multiple Meetup groups across the UK. We're really keen to help keep our community positive and engaged hearing from the best speakers on the topics of your choice so encourage you to share this with your team and the wider community.
We hope you can join us and please get in touch at meetups@ioassociates.co.uk with any questions or suggestions on future virtual meetups.
In addition, if there's anything we can help you with in regards to sourcing candidates or finding a new role please do also get in touch.