Back to blogs
The Defence Series - Regaining the Initiative, Exploiting Data Within Defence
Posted on April 2021 By Danny Watts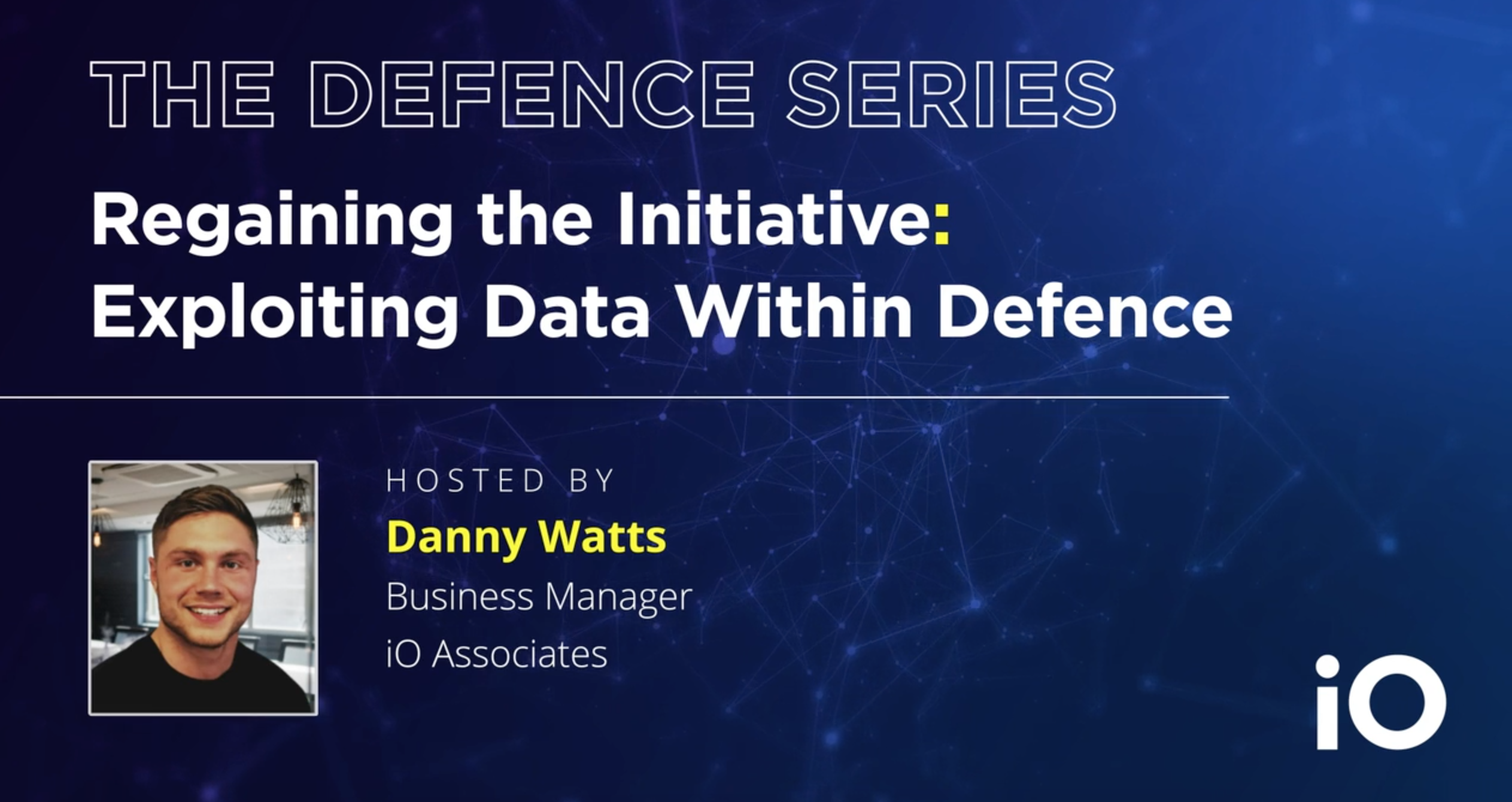 ​
iO Associates are excited to bring you our new panel discussion as part of The Defence Series' - 'Regaining the Initiative, Exploiting Data within Defence'! Our first instalment was hosted by iO's Business Manager Danny Watts.
​During our first discussion, we covered the following topics:
• How do we best improve the quality and accuracy of our data?
• What steps are needed to ensure the integrity, confidentiality and security of data?
• How do we improve the knowledge, education and behaviours of our people to ensure data is managed as a strategic asset?
• How can we enable the exploitation of new data-driven technologies to meet information, business and operational changes?
• Where do technologies like AI, Machine Learning and Digital Twins fit into the future of Defence?
• In terms of data maturity, how far off are we from utilising these technologies fully?
​
You can watch the full recording here:
​
​​
Sign up to 'The Defence Series'
As part of The Defence Series, we are looking to bring together individuals from all walks of life – whether previous service history, working within the MoD, working for a prime or someone that's just interested in finding out more.
We will be sharing a range of insights and running events on a regular basis with topics from; 'The Battlefield to the Scrum-board', 'Innovation in Defence', "Women in Defence' and 'The Future of SME's'.
Sign up to our LinkedIn Group to find out more and stay up to date with our latest events and insights:https://www.linkedin.com/groups/8988174/​
Or get in touch with Danny - d.watts@ioassociates.co.uk