Back to blogs
iO .Net Virtual Meetup - With guest speaker David Fowler
Posted on June 2021 By Stella Webster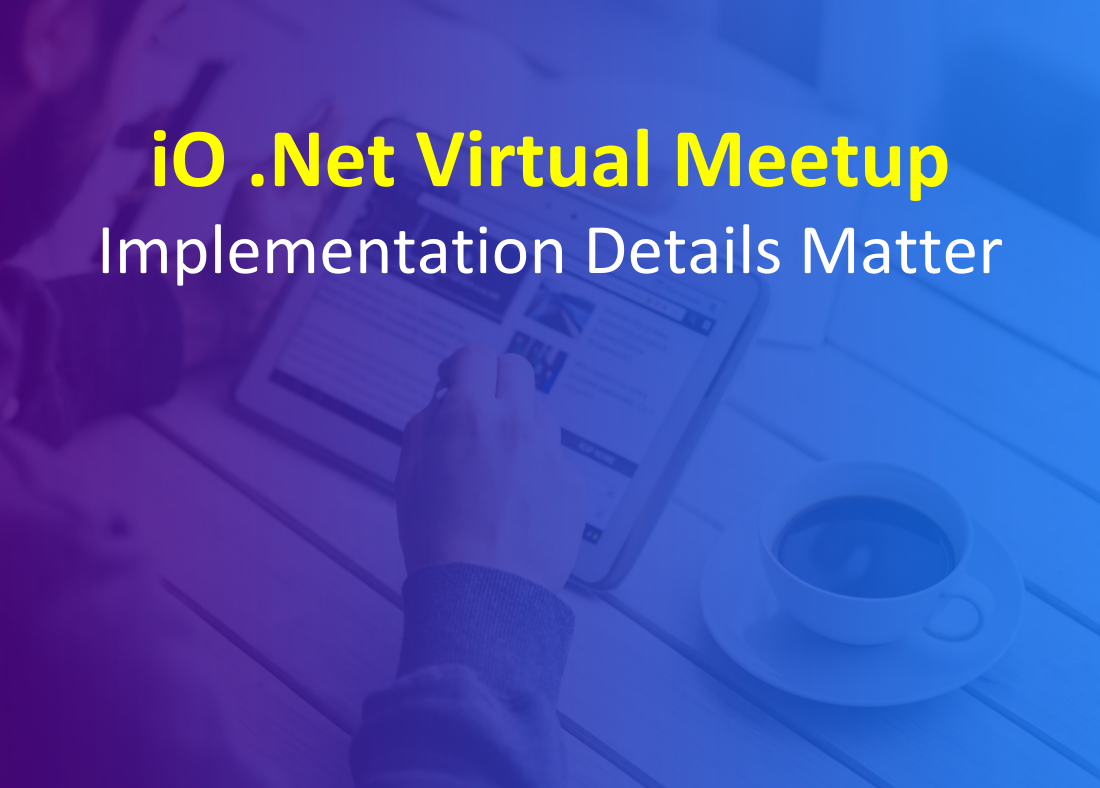 ​
iO Associates are excited to bring you our latest .Net Virtual Meetup! We were joined by David Fowler, Principal Software Architect at Microsoft and Creator of SignalR, who delivered a session on 'Implementation Details Matter'.
I'm sure you've heard the phrase "It's an implementation detail". Details matter when it's time to scale and milliseconds add up quickly. Understanding the relevant details of the .NET subsystems can make the difference between scaling and failing.

About the speaker:
David Fowler has been at Microsoft for 13 years working on developer frameworks and tools in the .NET space. He's one of the creators of several popular OSS frameworks and tools such as NuGet, SignalR and ASP.NET Core. He's an avid open source advocate and developer currently focused on helping teams at Microsoft adopt .NET 5/6 and beyond.
You can watch the full recording here:
​
​
​
iO Associates, tech and digital recruitment specialists, have always been a very active member of multiple Meetup groups across the UK. We're really keen to help keep our community positive and engaged hearing from the best speakers on the topics of your choice so encourage you to share this with your team and the wider community.
We hope you can join us and please get in touch at meetups@ioassociates.co.uk with any questions or suggestions on future virtual meetups.
In addition, if there's anything we can help you with in regards to sourcing candidates or finding a new role please do also get in touch.