Back to blogs
Leaders in Transformation & Technology Consulting - Digital Transformations
Posted on March 2022 By Francesca Lovegrove & Bea Meyrick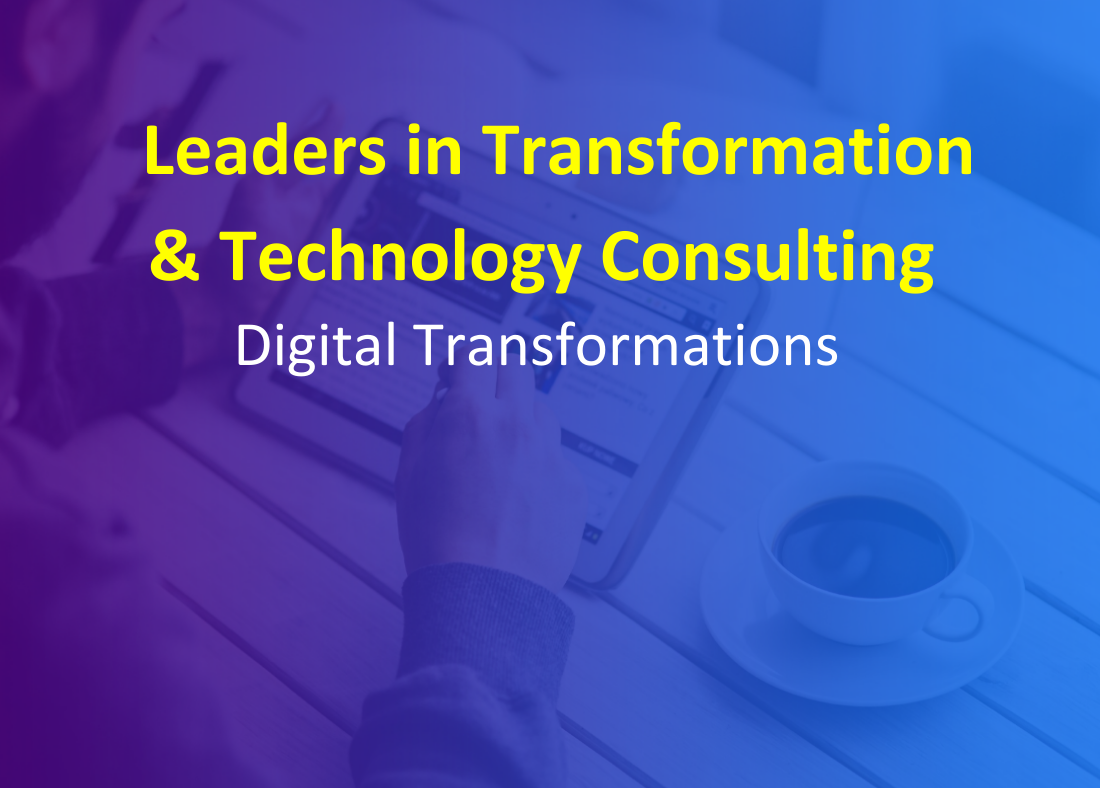 ​iO Associates are delighted to bring you our second Leaders in Transformation & Technology Consulting Virtual Meetup!
The session included a number of panellists to discuss the topics. Our speakers included Adam Skinner, Director of Consulting at P2 Consulting, Andrew Pitkeathly, Head of Manchester Division at Nimble Approach, Darren Lynch, Head of Delivery at Difrent, and Ben Davison, Director at Axiologik, who participated in our session surrounding 'Digital Transformations: What to do when it all goes wrong?'.

In the second instalment of our Leaders in Transformation Consulting series, we turned the tables and focused instead on what to do when a transformation has failed.
We asked our panellists to discuss several talking points, including:
· Why 'failure' has a different definition based on who you ask
· Repairing client relationships
· Recovering projects before it's too late
You can watch the full recording here:
​
About our speakers:
Adam is a Transformation Consultant of 20 years, and P2 Consulting's Director of Consulting, with responsibility for the quality of their 200 strong consulting team, services, and consulting support. Adam specialises in providing organisations with pragmatic maturity assessments of their transformation ability, and then supporting them through engaged mentoring and coaching to deliver those transformations in a fully stable fashion.
He is also the co-author of the APM's Portfolio Management Specific Interest Group's 'Portfolio Management: a practitioner's guide', and their publication 'The Agile Portfolio: Fact or Fiction'.
Andrew has been in the IT Industry over 20 years working as Project Manager, Programme Manager and now Head of Manchester Division for Nimble Approach. Andrew has worked on the client side, as a consultant, and as a Programme Manager delivering large scale IT delivery for customers for a top 10 European IT consultancy.
Darren is a specialist in delivering large scale digital transformation & change programmes across both public and private sectors. Delivering end to end services, utilising multidisciplinary teams and Agile methodologies, Darren has 20+ years experience in IT related service delivery and managed services.
Ben is an expert digital transformation leader and general manager with an impressive track record of delivering results on complex and challenged transformation programmes and in struggling business environments.

Ben has led high value, complex digital transformations on both the client and supplier side and has worked across the full programme lifecycle from systems engineering through to service management. This, coupled with his track record in turning around struggling organisations, gives him a highly balanced viewpoint and the leadership skills to take on the most complex challenges.
iO Associates, tech and digital recruitment specialists, have always been a very active member of multiple Meetup groups across the UK. We're really keen to help keep our community positive and engaged hearing from the best speakers on the topics of your choice. So, we encourage you to share this with your team and the wider community.
We hope you enjoyed the session! Please get in touch at meetups@ioassociates.co.uk with any questions or suggestions on future virtual meetups.
In addition, if there's anything we can help you with sourcing candidates or finding a new role, please do also get in touch.