Back to blogs
iO Java Virtual Meetup - GraalVM, Spring & Containers
Posted on May 2022 By Inness Law & Bea Meyrick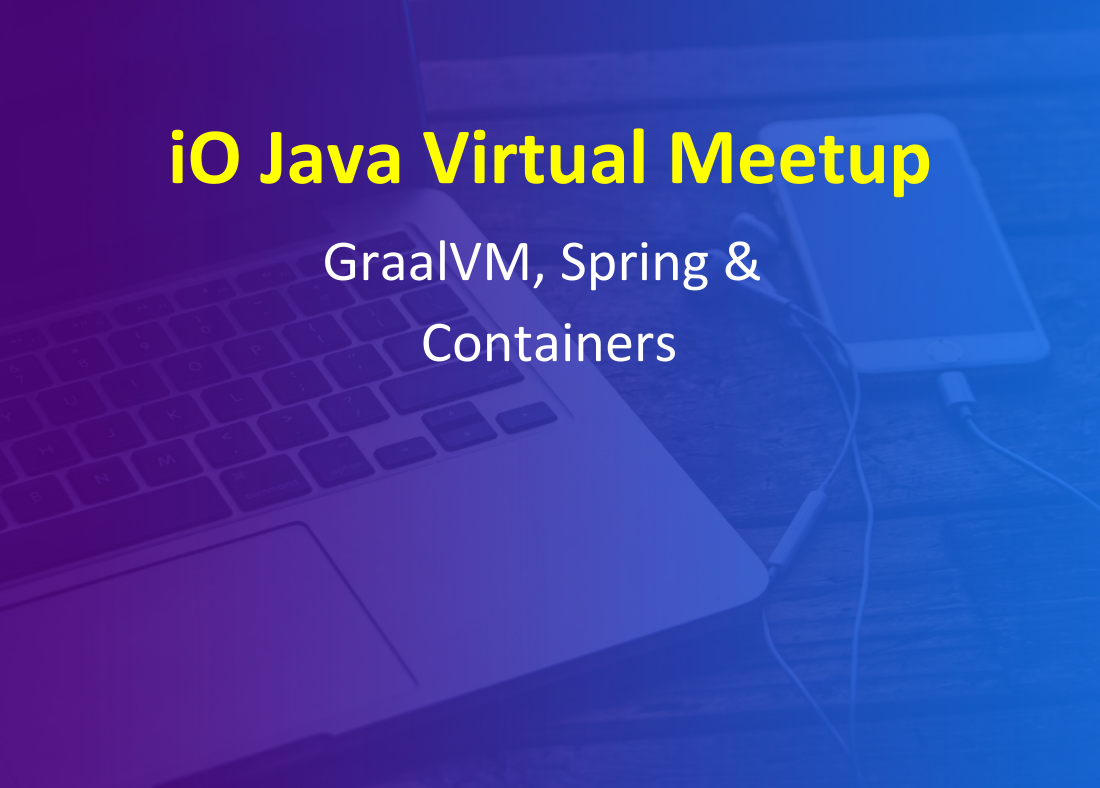 ​
iO Associates are delighted to bring you our latest Java Virtual Meetup! We were joined by Kris Foster, GraaIVM Product Management at Oracle Labs, who delivered a session on 'GraalVM, Spring & Containers - The benefits of native executables in Containers'.
This talk took a look at how you can use GraalVM Native Image to package your Java Spring Applications as a native executable within Docker containers. We started out with a Simple Spring application, looked at how we can "dockers" it and then took a look at various performance characteristics.
We then moved onto to how to create a native executable of this application, using GraalVM Native Image. We packaged it in a couple of containers (including Distroless) and saw how we can shrink the container size, reduced the start-up time and reduced memory consumption.
You can watch the full recording here:
​
About Kris:
Kris works with the Java sales team to raise the profile of GraalVM, Oracle's new Java Runtime, as well as helping to identify applications, sectors and businesses that would benefit from GraalVM's unique feature set. Kris is also responsible for working with customers on Proof-of-Concepts that help them to establish the value of GraalVM, within their organisations.
iO Associates, tech and digital recruitment specialists, have always been a very active member of multiple Meetup groups across the UK. We're really keen to help keep our community positive and engaged hearing from the best speakers on the topics of your choice. So, we encourage you to share this with your team and the wider community.
We hope you enjoyed the session and please get in touch at meetups@ioassociates.co.uk with any questions or suggestions on future virtual meetups.
In addition, if there's anything we can help you with in regards to sourcing candidates or finding a new role please do also get in touch.