Back to blogs
Posted on May 2016 By Becky Lewis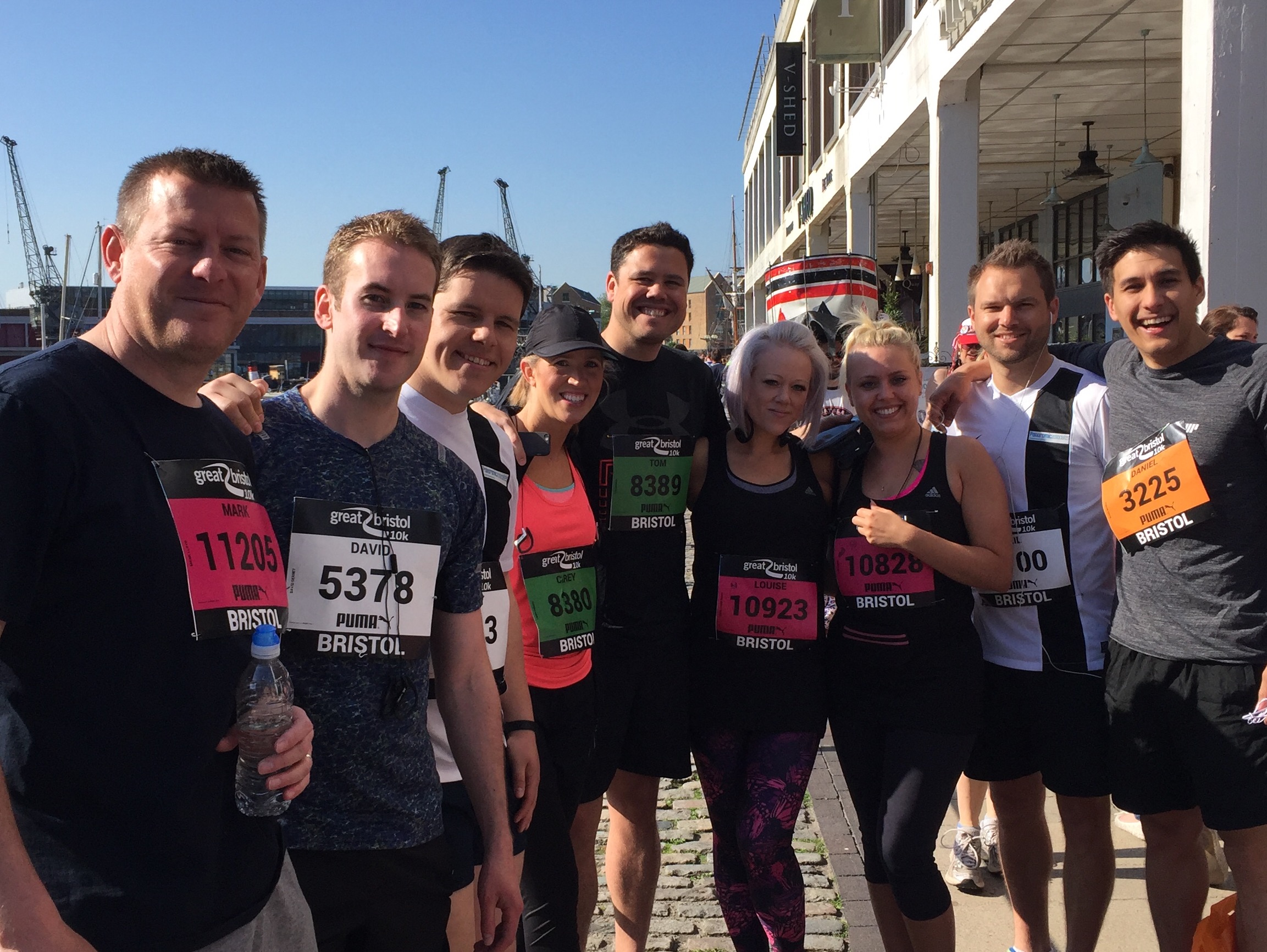 ​Congratulations to the team who took part in theGreat Bristol 10krun this weekend in order to raise funds and increase awareness for two amazing charities -CLIC SargentandJessie May Trust. The team worked tirelessly to generate as much sponsorship as possible and to show their support on behalf of Precision Resource Group (PRG) – the parent company of Panoramic Associates and iO Associates.

Clic Sargent is a charity which is close to our hearts and one we are extremely passionate about supporting. They provide vital emotional, practical and financial support to young cancer patients and families during and after treatment. Clic Sargent's mission is to change what it means to be diagnosed with cancer when you're young - they believe that children and young people with cancer have the right to the best possible treatment, care, and support, throughout their cancer journey and beyond.

Jessie May's vision is a world in which all children and young people with life limiting conditions are empowered and able to access the support they want for themselves and their families. Their aim is to ensure that they have the very best quality of life possible and can exercise their right to live and to be cared for in their own homes with their families.

PRG set an ambitious target to raise a combined figure of £1,000 with the promise to match whatever amount was pledged. We're delighted to announce that we exceeded our target and raised a total of £1261.75 from our generous sponsors. With PRG matching, we're thrilled to have generated a grand total of £2523.75.

Thank you so much to everyone who sponsored us – it's a privilege to be able to support two such amazing charities. Both do incredible work helping to improve the lives of young people with life threatening illnesses and we'll continue to offer our time and involvement as much as we can in the future.