Back to blogs
Fintech Connect Live, iO and Lanyards!
Posted on December 2017 By Neil Willis-Stovold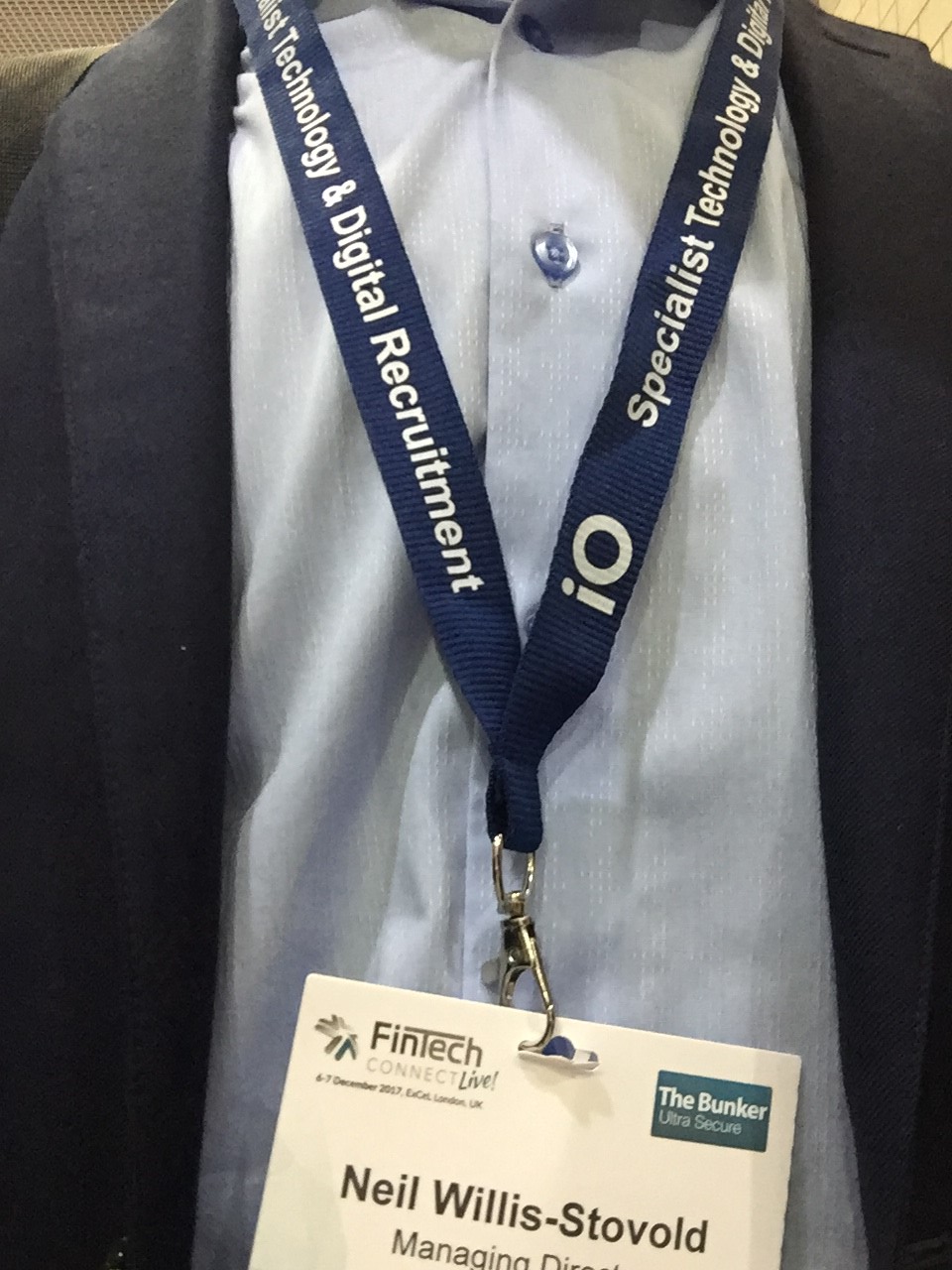 ​iOare thrilled to announce that for the third year running we are the primary recruitment sponsor ofFintech Connect Live 2017.

Partnering with this market leading event has allowed us to broaden both our client and candidate base. We have benefitted from getting connected, obtaining critical insight into the developing world of Financial Technology and developed our strategy on how we as a business can help many of the 4000 companies attending the event with attracting the talent they need to be successful. We've had such success partnering with Fintech Connect over the last two years that we have actually increased our sponsorship this year to include providing the lanyards, so not only will we be at Stand A11, iO will be ever present throughout the event and will be presented on every attendee, speaker and exhibitor.

We spoke withSteve Clarke, Managing Director of Fintech Connect Ltd, about creating the UK's largest fintech event and what those who haven't attended before can expect on the day.

"2017 has been a huge year for fintech in terms of the amount of funding raised by start ups across Europe, and the number of new initiatives emerging from incumbent financial institutions. FinTech Connect Live will celebrate the successes of 2017 while looking ahead to the challenges and opportunities of the next year. A record 4000 people will be joining us in London on the 6th and 7th of December to benefit from the 9 conferences, 30 tech demos, 8 workshops and 150 exhibitors. With talent recruitment, development and retention being so pivotal to the success of fast growth fintechs we are particularly pleased to be supported by leading tech recruitment firm, iO at this year's show."

FinTech Connect Live is the 'must have ticket' for stakeholders from across the full fintech eco-system so if you are keen to be involved, you can get hold of a FREE ticket for 6-7th Decemberhere.

Come long to iO's Stand A11 at any point across the two days to discuss everything fintech and to take part in our Business Card Lotto to WIN a FREE bottle of Champagne just in time for the festive season. We'll look forward to seeing you there!