Back to blogs
iO Virtual Meetup - 'Modern Testing: Do we all need to be SDIT?'
Posted on April 2020 By Daniel Erasmus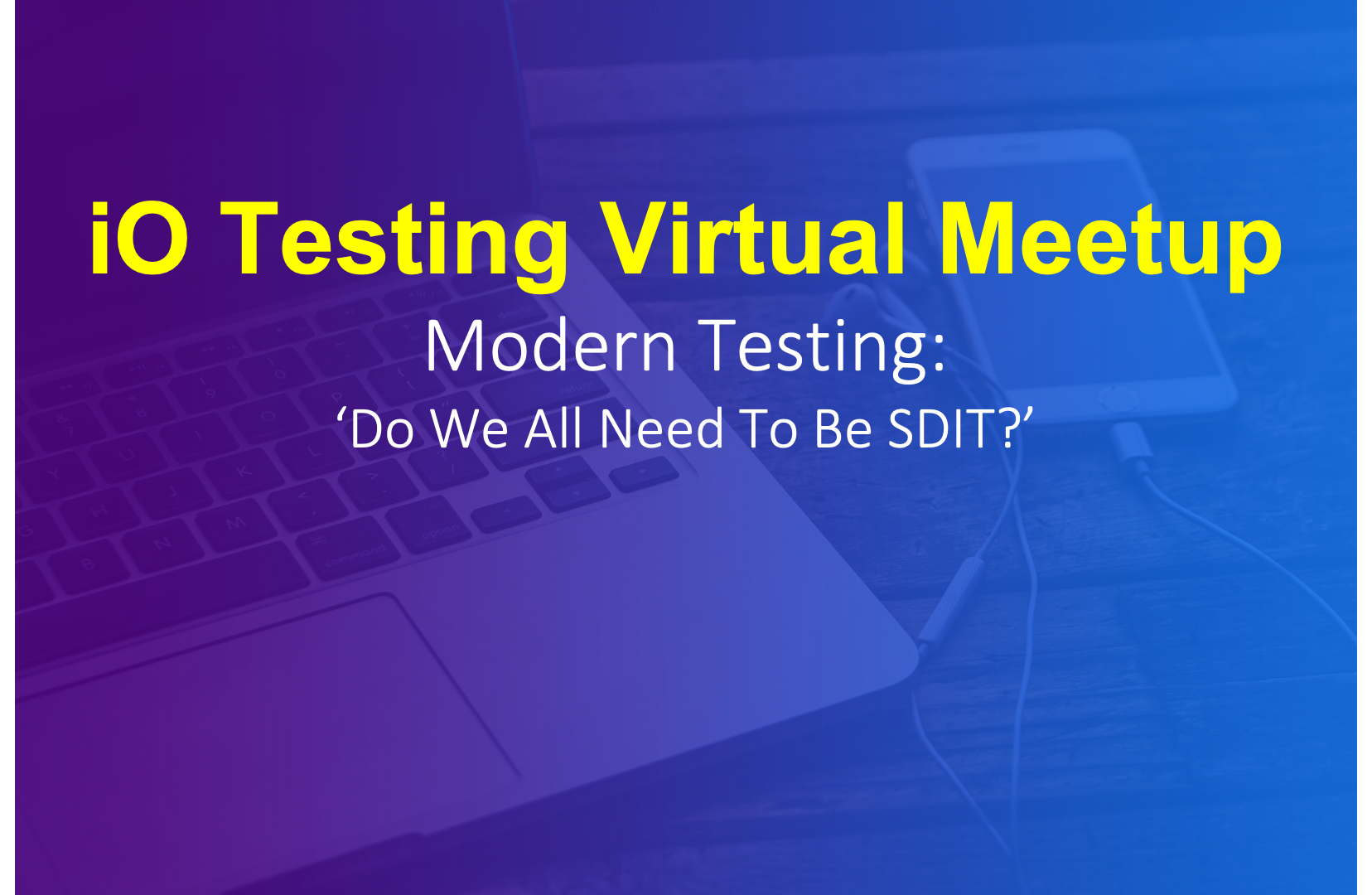 ​
We are excited to bring you the next instalment in the iO Virtual Meetups, this time for those working in Testing and discussing 'Modern Testing: Do we all need to be SDIT?'.

​Our guest speaker Callum Akehurst-Ryan, and co-host iO's Daniel Erasmus, delved into 'Modern Testing: Do we all need to be SDIT?' and how Manual / Exploratory testing skills are still needed in a DevOps & Modern Agile environment. He explains what SDIT really is and looking at how SDIT have the skills for scripting and coding. In addition he discusses how you cannot neglect test skills and things like: Critical Thinking / heuristics / risk analysis which is needed to know *what* to test.

​Frequently we're seeing that the testing job market is asking for pure SDIT (Software Developer in Test) roles. Callum explores if this is a good thing? What benefits does it give us? And how do testing (and manual testing) skills fit in?

​In this Lean Coffee style webinar, Tester Callum Akehurst-Ryan , who has over 14 years' experience, leads discussions answering your questions about whether the rise of SDIT is a good thing.
​
You can view the full Virtual Meetup below:
​
​

Keep an eye on our events page to see our upcoming Virtual Meetups and events and get in touch at meetups@ioassociates.co.uk with any questions or suggestions on future virtual meetups.


​