Back to blogs
DevOps Breakfast Briefing - Dealing with COVID
Posted on November 2020 By Will Rouse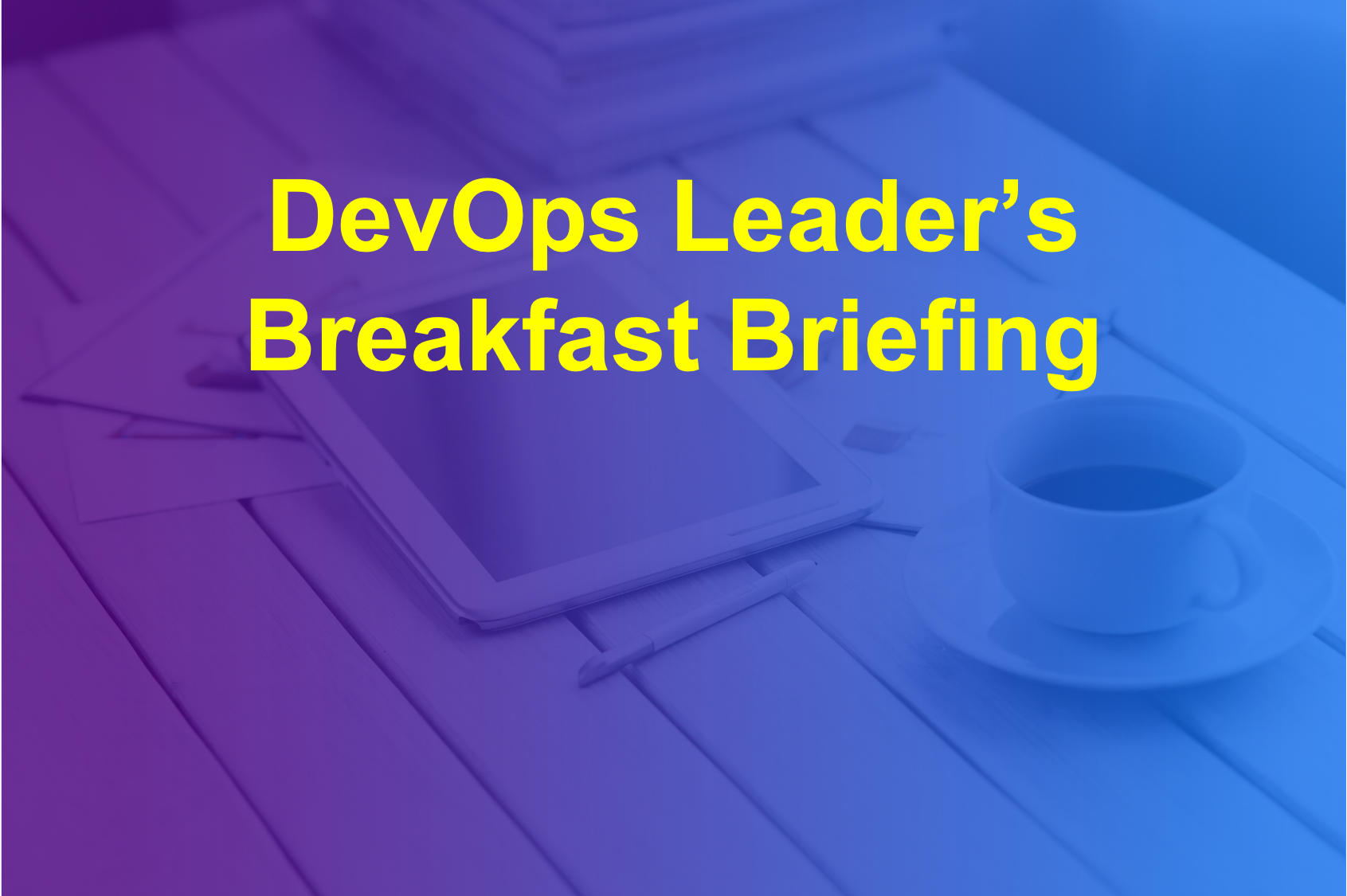 Last week, iO's Will Rouse and James Cole hosted the latest in our series of DevOps Leaders Breakfast Briefings on "Trials and Tribulations of dealing with COVID".
Read Will's summary of the session below:
Last week, I co-hosted the DevOps Leaders Breakfast Briefing, where I hosted a breakout room on Zoom where we covered the trials and tribulations of dealing with COVID.
Challenges of Team Morale during COVID
We started off discussing the challenges of team morale during COVID-19, discussing that it is really hard to coach morale, mainly due to no physical interaction, it is hard to gauge someone's mood or feelings behind a camera.
Other issues raised in the group included that it made the split between work life and home life even harder, as instead of physically leaving the office where you can switch off from work, people tend to stay sat at their home desks for longer, blurring the lines between home and work.
One of our attendees gave some examples of how their company has been overcoming low morale, with some really interesting ideas, such as no out of hours emails (unless it's urgent, meaning any email sent out of hours or over the weekend wouldn't be received until the next morning. On top of this, they induced a fun environment for the team which means team quizzes and even games of 'Among Us' which personally I think is a great idea for any team to integrate.
The main issue one attendee had seen with the whole office working from home is coordination with the wider business. They miss the 'water cooler conversations' which was an organic way of chatting to someone before or after meetings, conversations that are important but wouldn't justify a video call.
Onboarding new staff
We also spoke about onboarding new staff during the pandemic. Even though most recruitment had come to a standstill, a few attendees had new starters who joined at the beginning of the pandemic. It was concluded that the key thing was making a new starter feel as welcome as possible. This involved allocating large amounts of time for zoom sessions with the starters so they feel part of the team.
One attendee mentioned that experience plays a big part in working from home ability. They had found the more experienced members of the team have enjoyed working from home, whereas junior/graduate level employees have struggled with lack of direction.
Conclusion
Overall, it was a really interesting round table, with everyone contributing their opinions and thoughts.
The general consensus was that our attendees would like to return to the office post COVID, as you can't beat personal interaction. However, a shift to a more hybrid/flexible way of working should be implemented so employees can have a mix of working from home and office time.
We, at iO, thoroughly enjoyed getting insights into other sectors, other organisations and perspectives. We hope everyone who attended also got something out of the breakfast briefing to aid their future strategies regarding the growth and self-service of DevOps teams. If anyone would like to get involved or has ideas on future topics we could cover, please get in touch!