Back to blogs
iO .Net Virtual Meetup - Azure AD B2C
Posted on November 2020 By Stella Webster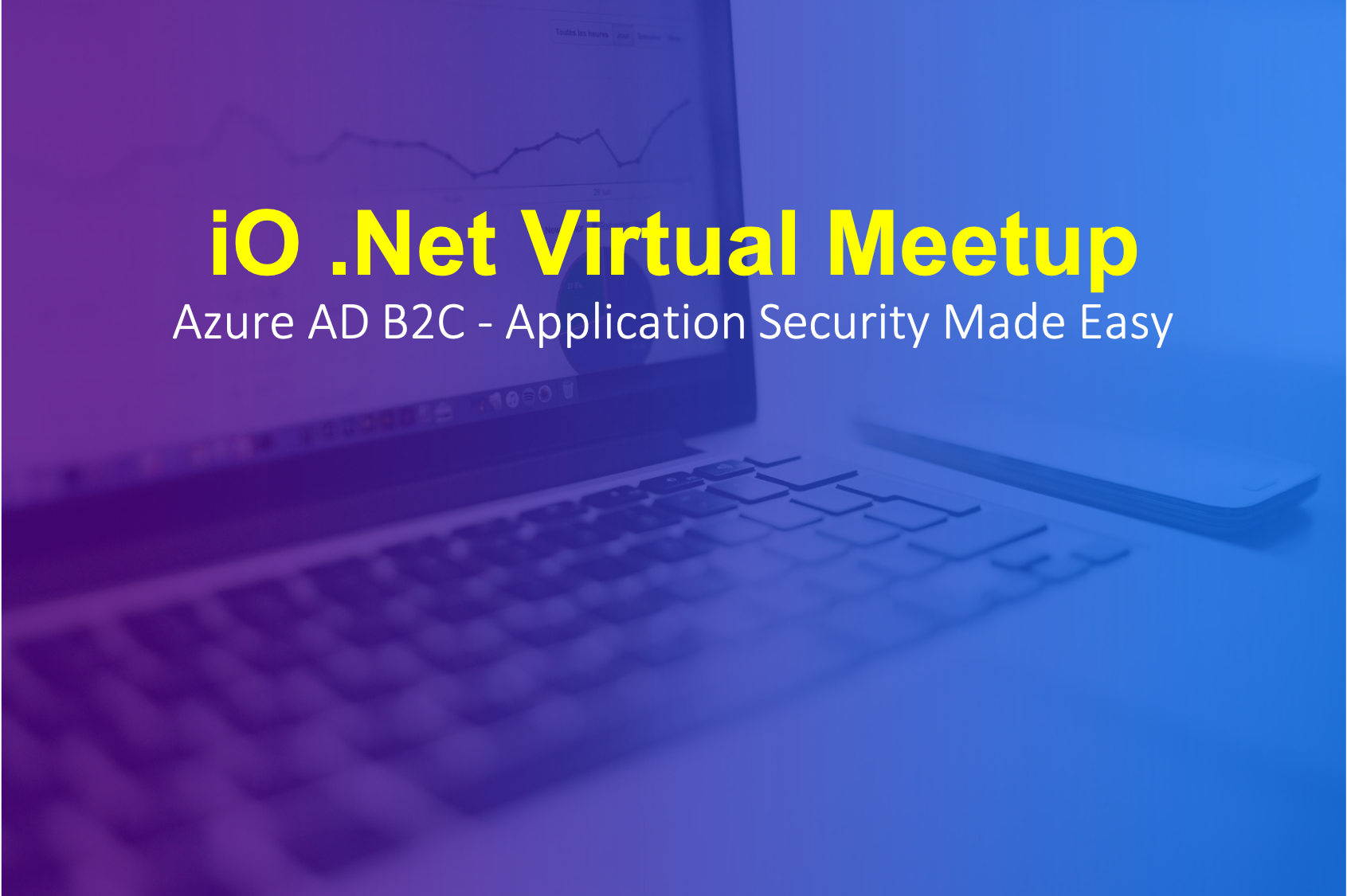 iO are excited to bring you the last instalment of our .Net Virtual Meetup series of 2020!
We were joined by Sjoukje Zaal, CTO at Capgemini, who gave an amazing talk on 'Azure AD B2C: Application Security Made Easy'.
Sjoukje walked us through securing your custom applications with Azure Business-to-Consumer, a Cloud identity service on Azure. She took us back to the basics showing us how to set up an application using Azure B2C for authentication, using built-in policies and creating a custom policy.
About the speaker
Sjoukje Zaal is a CTO, Microsoft Regional Director and Microsoft Azure MVP with over 20 years of experience providing architecture, development, consultancy and design expertise. She works at Capgemini, a global leader in consulting, technology services and digital transformation. She mainly focusses on Cloud, Security, Productivity, and IoT. She loves to share her knowledge and is active in the Microsoft community as a co-founder of the user groups Tech Daily Chronicle, Global XR Community and the Mixed Reality User Group. She is also a board member of Azure Thursdays and Global Azure. Sjoukje is an international speaker and involved in organising many events. She wrote several books and writes blogs. Sjoukje is also part of the Diversity and Inclusion Advisory Board.
You can view the full video here:

iO Associates, tech and digital recruitment specialists, have always been a very active member of multiple Meetup groups across the UK. We're really keen to help keep our community positive and engaged hearing from the best speakers on the topics of your choice so please get in touch if you have any suggestions for meetups in the new year!
In addition, if there's anything we can help you with in regards to sourcing candidates or finding a new role please do also get in touch.